International Dialogue of the Inclusive Insurance Innovation Lab
28 February – 2 March, Akosombo, Ghana
All the country teams participating in the Inclusive Insurance Innovation Lab met for the first time as a global team during a three-day International Dialogue in Ghana. During the workshop, country team members from Albania, Ghana, Kenya and Mongolia learned about the inclusive insurance sector in their respective countries and identified areas in which they could provide peer support to each other. Country teams also exchanged feedback on obstacles and opportunities in each others insurance sectors, as well as suggestions on key relationships and areas to explore.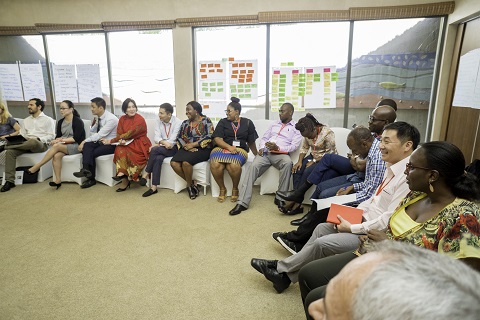 Through learning journeys to the surrounding villages, participants spoke to local shopkeepers and small business owners, health practitioners and fishermen about their perceptions of insurance and the challenges they had in accessing suitable products.
Participants also discussed a variety of topics in cross-country groups, including insurance awareness, insurance for MSMEs, agricultural insurance, effective partnerships for inclusive insurance, distribution channels and InsurTech as well as the future of insurance.
The country teams then developed roadmaps and identified concrete next steps for the run-up to the next event on the inclusive insurance lab calendar the (national) workshop taking place in all four countries in April.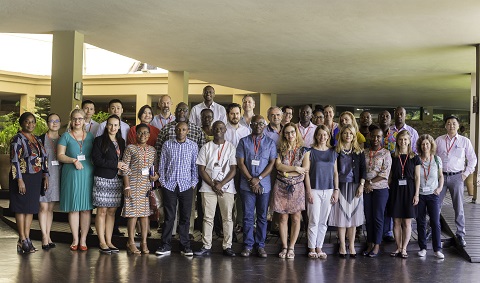 Wednesday, 6 December 2017 - First national workshops for the Inclusive Insurance Innovation Lab
The kickoff workshops for the Inclusive Insurance Innovation Lab took place in the four participating countries (Kenya, Ghana, Mongolia and Albania) over the past three weeks. In each of these countries, the country teams consisting of the insurance supervisor as well as 6-7 other key stakeholders of the inclusive insurance sector (representing the supply- and demand-side, as well as intermediaries) came together in a two-day workshop to better understand the lab methodology, grow together as a country team and to start discussing priority areas for innovation and learning. At each workshops, country team members committed to specific actions that they will undertake in the run up to the first international workshop in February, during which all country teams will come together for the first time.