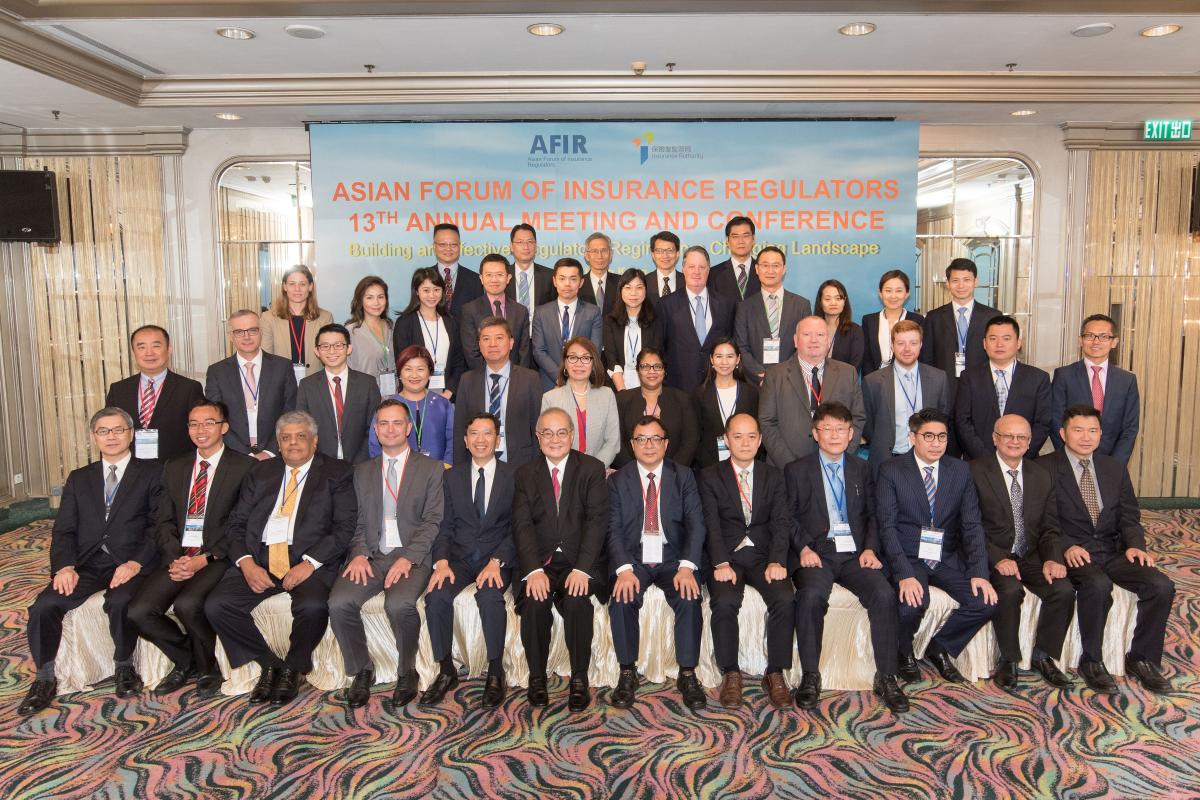 The event was attended by about 50 delagates from insurance regulators in 15 jurisdictions of the Asia-Pacific region. On behalf of the A2ii, Janina Voss presented on inclusive insurance and introduced the work of the initiative.
At the meeting, AFIR members elected Mr John Leung, Chief Executive Officer of the Insurance Authority (IA), as the new Chairman, replacing Mr Chen Wenhui, for a term of two years to 2020.
Under the theme "Building an Effective Regulatory Regime in a Changing Landscape", participants exchanged experiences and perspectives on a number of "hot topics" for Asian supervisors. With Asia at the forefront of technological innovation, the focus was on Insurtech developments and associated challenges, such as cybersecurity and data protection, but also the opportunities innovation provides.
The AFIR meeting was preceded by the Financial Stability Institute's (FSI) Asia-Pacific high-level meeting on insurance supervision on 6 June, jointly organised by AFIR, the FSI, the Insurance Authority of Hong Kong and the IAIS. In light of the fast-growing insurance markets in Asia and with low penetration rates in many parts of the region, discussions included trade-off between prudential and conduct regulation as well as the potential for more intense regional cooperation of regulators in Asia to tackle common challenges and bring the emerging markets' perspective into international discussions.
Related reads:
Press release of the Insurance Authority.
Janina Voss (A2ii) presentation on inclusive insurance and the work of the initiative.
Date:
Thursday, 7. June 2018 - 10:30

to

Friday, 8. June 2018 - 18:00