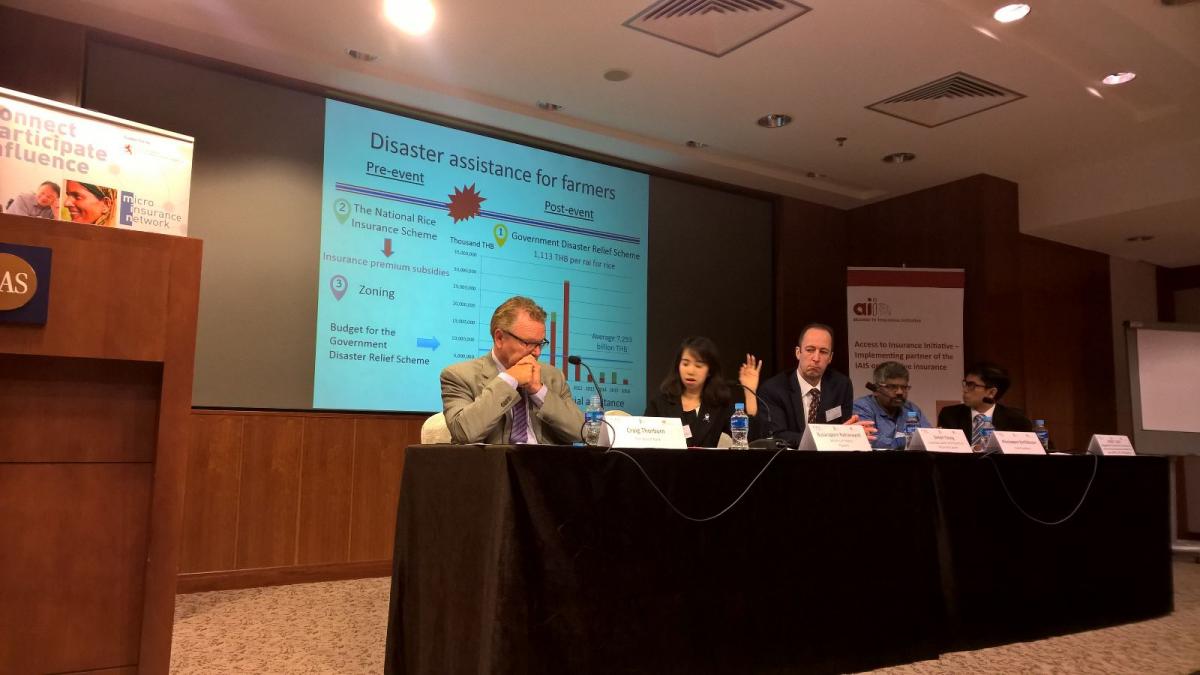 This half-day event brought together around 70 high-ranking representatives from the public sector, supervisory authorities and the insurance industry.
Hosted by the Monetary Authority of Singapore (MAS), this event took place two days before the 12th Annual Conference of the Asian Forum of Insurance Regulators.
Agricultural index-based insurance has shown promising developments for smallholder farmers so far. In addition to helping farmers manage day-to-day production risks, it also contributes to national disaster resilience by providing financial protection to a vulnerable community that often forms a large part of developing country populations. However, recent discussions among regional policymakers have revealed challenges in scaling up index insurance in a sustainable way. This Forum discussed these challenges, while highlighting how three equally critical stakeholders – insurance supervisors, policymakers and the industry – can cooperate and align their respective roles in addressing these challenges.
Consultative Forums are a series of events jointly organised by the IAIS, A2ii and MIN. They aim to stimulate dialogue between policymakers, supervisors and the industry that is critical in fostering knowledge and sound policymaking in the field of inclusive insurance.
More information:
Date:
Tuesday, 14. March 2017 -

13:30

to

18:15
Location:
Monetary Authority of Singapore, Singapore
Knowledge category:
Consultative Forum
Workshops and Seminars
Asia and Pacific
Agricultural and Disaster Risk Insurance
Presentation