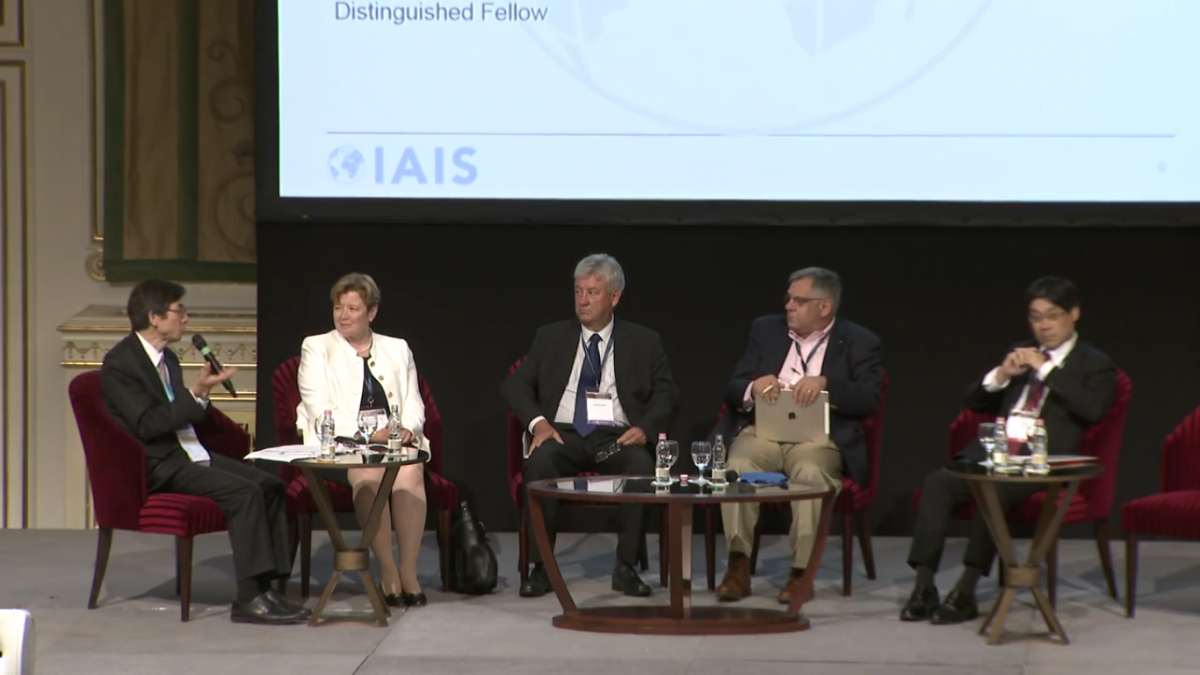 Over 250 IAIS members and stakeholders came together for this two day event. Panel discussions ranged from Insurance Capital Standards to discussions on conduct of business supervision and cyber risk.
The A2ii presented on a panel looking at 'Selected Insurance Issues in Emerging Economies and Developing Insurance Markets'. Natalie Hurtado (SUSEP) spoke about the progress on their internal restructuring. A presentation was also given by Slovenian supervisor Sergej Simoniti on key issues facing countries in the Balkan region when planning to liberalise motor third party liability premiums. Hannah Grant from the A2ii then spoke about global trends and supervisory challenges in inclusive insurance markets, noting the multiple insurance challenges many countries face and the important role proportionality plays in addressing these. The role of supervisory judgement in applying proportionality was also emphasised. The panel was moderated by Li Tang (China Insurance Regulatory Commission and Vice Chair of IAIS Implementation Committee).
Videos and presentations can be found here.
Date:
Thursday, 16. June 2016 - 8:00

to

Friday, 17. June 2016 - 16:00