We are a global partnership working to promote inclusive insurance for all by enhancing regulatory and supervisory capacity, growing financial inclusion and advancing insurance markets.
A2ii Fact Sheet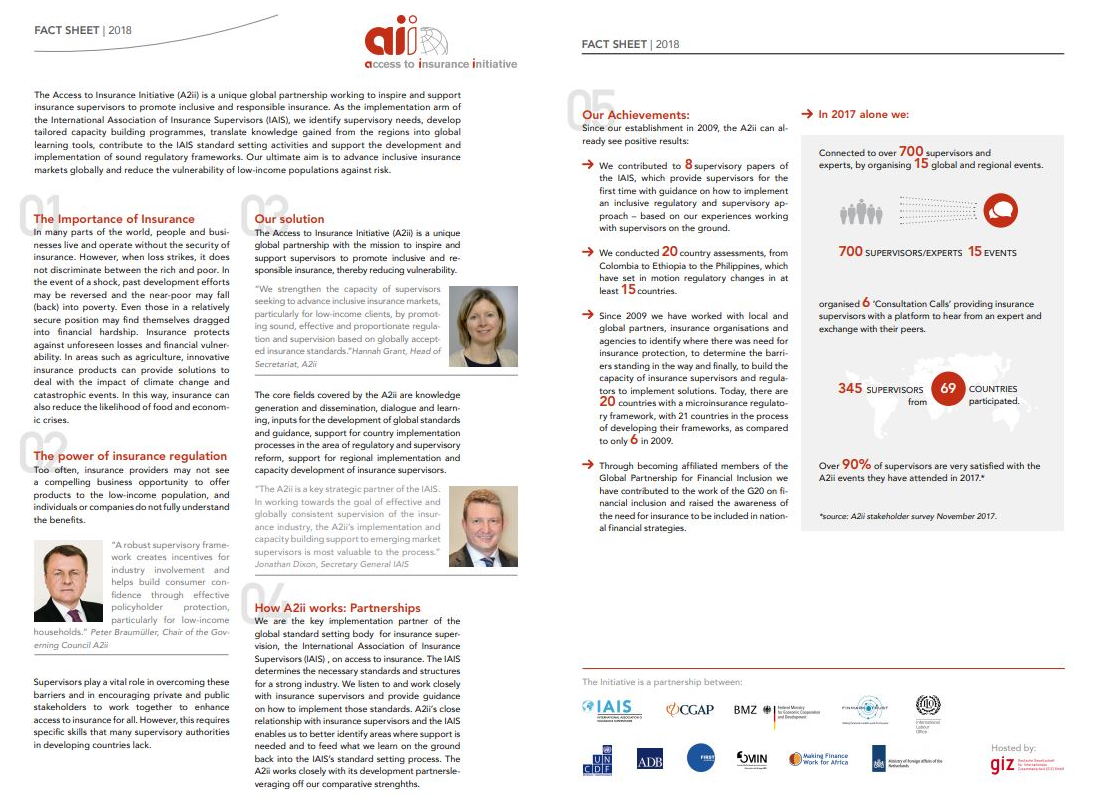 State of Inclusive Insurance Regulation
Since our founding in 2009, we have worked with local and global partners, insurance organisations and agencies to identify where there is a need for insurance protection, determine the barriers standing in the way, then build the capacity of insurance supervisors and regulators to implement solutions. As of November 2016, there are now 21 countries with a microinsurance regulatory framework, with 23 countries in the process of developing their framework, as compared to only 6 countries in 2009.