The 2nd Inclusive Insurance Innovation Lab Call for Applications
2020-2021
What is it about?
The 2nd Inclusive Insurance Innovation Lab (iii-lab) 2020-2021 is an international capacity-building programme where 4 countries' teams will work on innovative solutions to advance the development of their insurance market.
The iii-lab is a unique opportunity for participants to foster change in their markets by:
Enabling dialogue and mutual learning

amongst key stakeholders of the inclusive insurance sector
Equipping participants to take leadership within their sector and/or organisation
Inspiring participants to take action and supporting initial

implementation
When & where?
The iii-lab lasts from January 2020 until June 2021. It consists of 3 national workshops, 3 international gatherings and 2-3 online calls of all country teams (approximately 20 days in total). The precise dates and locations of the workshops will depend on which countries are selected. In addition, participants will dedicate time in between events to maintain dialogue within the country team and implement the innovations in their markets that teams will develop as part of the process.
Who can apply?
Insurance supervisors apply on behalf of the country teams. The teams will be composed of representatives from approximately 8 institutions including:
the insurance regulator/supervisor
the insurance association
insurance providers (selected together with the association)
at least one intermediary and/or distribution channel
an individual or organisation that can represent the demand side
other stakeholders perceived to be essential to insurance market development
For each institution, up to 2 representatives can participate: at least 1 executive-level and possibly 1 high-potential mid-level staff member. A gender balance should be aimed for within the country teams.
Please note: Supervisors do not need to have the country team ready at the time of the application. A2ii will accompany selected insurance supervisors in putting together the country teams.
How to apply
To apply, insurance supervisor should send a one-page letter of motivation along with a letter of endorsement from the Head of Authority (i.e. Insurance Commissioner) to secretariat@a2ii.org before September 15, 2019. Short-listed supervisors will be invited to a phone interview.
The following selection criteria will guide the selection process:
Regional diversity;
Insurance supervisor demonstrates motivation to actively participate in the iii-lab and has the support of the Head of Authority;
Insurance supervisor demonstrates openness to search for new solutions collaboratively with other stakeholders;
Country has the potential to act as a role model and catalyst in the region.
Costs
There are no participants' fees for the iii-lab. However, participating country teams are expected to cover the costs for flight and accommodation during national and international lab meetings. The second and third national meetings are to be hosted by a country team member. Individual country team members unable to cover the full costs of participation can apply for a limited number of scholarships. All other costs related to the process outlined above will be covered by the A2ii.
Contact
Mariella Regh, iii-lab Project Manager at mariella.regh@a2ii.org
Download this text as a PDF file.
Past iii-lab
iii Lab Explainer
18 July 2018
With 20 images of 20 seconds duration each here's a 6min 40s explainer of what the iii-Lab is about. Produced and narrated by Yiannis Chrysostomidis of Reos Partners, the presentation is available for download here.
Video: 1st International Dialogue
The participants of the Inclusive Insurance Innovation Lab coming from Albania, Ghana, Mongolia and Kenya gathered in Ghana for their first International Dialogue. We have captured some of their impressions. To the video!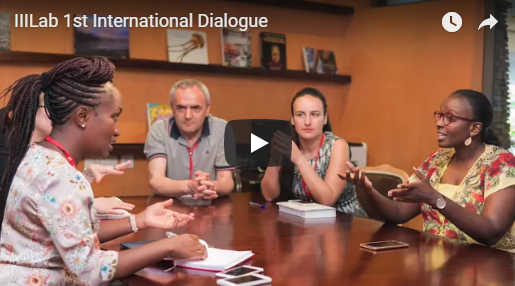 Insight Report of the Global Leadership Academy
Wednesday, 11 April 2018
"How can we increase uptake of good quality insurance by vulnerable people and businesses?"
The year-long Inclusive Insurance Innovation Lab developed by the Global Leadership Academy and the Access to Insurance Initiative (A2ii) was kick-started with country-level meetings held across the four participating countries between the latter half of November and early December 2017. Participants from Albania, Ghana, Kenya, and Mongolia engaged within their country teams for two intensive and productive days with expert facilitation from Reos Partners.
"This is the first time we are meeting like this. We all know each other, but have never met all together!"
Participants represented the major stakeholders: the regulators, private companies, and consumer organisations. Though most of them knew each other, the meetings provided an opportunity to integrate different perspectives. With one participant exclaiming, "this is the first time we are meeting like this. We all know each other, but have never met all together!"
Besides being introduced to their country teams, the participants were familiarised with the social lab method to be used throughout the Lab.
The agenda of the meetings centred around a) analysing the current landscape of the inclusive insurance market in their respective countries, b) exploring areas that are ripe for innovation, and c) making individual and collective commitments for the coming year.
The meetings were an eye-opener for some, underscoring the importance of multi-stakeholder dialogues. For example, one participant realized, "I've had a big waking call that I need to work with the NGOs that I've been ignoring."
"We always need to keep the bigger picture in the back of our minds: it's not about us, it's about the industry."
Far from their typical day, the meetings engaged the creative side of the participants through activities such as insurance storytelling through LEGO sets, speed dating, a cynics and believers exercise and more. This helped identify strategies that are being pursued in their respective countries to bring insurance to the vulnerable, and the key issues and challenges that are keeping them from meeting that goal. With participants developing a better understanding of each other's perspectives, they arrived at the key themes to focus on as a country team for the duration of the Lab with a commitment to meet informally and check progress monthly. As one participant said, "we always need to keep the bigger picture in the back of our minds: it's not about us, it's about the industry."
Participants and the hosting team are now looking forward to learning from each other's perspectives and takes those learnings into their year-long in-country innovation process.
International Dialogue of the Inclusive Insurance Innovation Lab
28 February – 2 March, Akosombo, Ghana
All the country teams participating in the Inclusive Insurance Innovation Lab met for the first time as a global team during a three-day International Dialogue in Ghana. During the workshop, country team members from Albania, Ghana, Kenya and Mongolia learned about the inclusive insurance sector in their respective countries and identified areas in which they could provide peer support to each other. Country teams also exchanged feedback on obstacles and opportunities in each others insurance sectors, as well as suggestions on key relationships and areas to explore.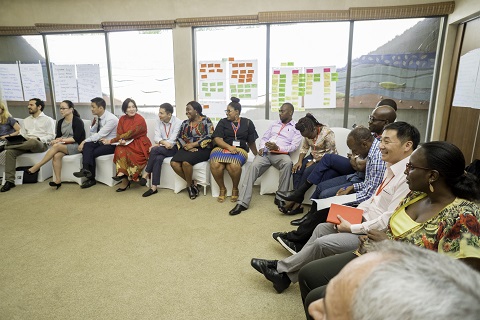 Through learning journeys to the surrounding villages, participants spoke to local shopkeepers and small business owners, health practitioners and fishermen about their perceptions of insurance and the challenges they had in accessing suitable products.
Participants also discussed a variety of topics in cross-country groups, including insurance awareness, insurance for MSMEs, agricultural insurance, effective partnerships for inclusive insurance, distribution channels and InsurTech as well as the future of insurance.
The country teams then developed roadmaps and identified concrete next steps for the run-up to the next event on the inclusive insurance lab calendar the (national) workshop taking place in all four countries in April.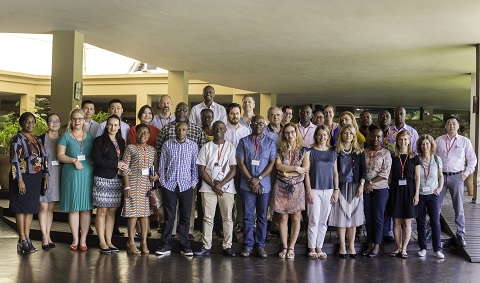 Wednesday, 6 December 2017 - First national workshops for the Inclusive Insurance Innovation Lab
The kickoff workshops for the Inclusive Insurance Innovation Lab took place in the four participating countries (Kenya, Ghana, Mongolia and Albania) over the past three weeks. In each of these countries, the country teams consisting of the insurance supervisor as well as 6-7 other key stakeholders of the inclusive insurance sector (representing the supply- and demand-side, as well as intermediaries) came together in a two-day workshop to better understand the lab methodology, grow together as a country team and to start discussing priority areas for innovation and learning. At each workshops, country team members committed to specific actions that they will undertake in the run up to the first international workshop in February, during which all country teams will come together for the first time.