Hannah Grant
As the Head of the Secretariat, Hannah oversees the day-to-day management of the activities of the Initiative. Before joining the A2ii, Hannah worked at Insurance Europe in Brussels as Head of International Affairs and Reinsurance whilst also running the Secretariat for the recently established Global Federation of Insurance Associations. After graduating from Edinburgh University, Hannah started out her career working for Lloyds of London in London.
Insurance can play a vital role in empowering individuals and communities to be self-sufficient in the face of adversity. I believe it is a vastly under-utilised tool and I would like to play my part in changing this.
---
Blog Posts from Hannah Grant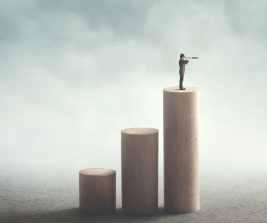 04.09.2020 |
Hannah Grant
| A2ii, Covid-19, Inclusive Insurance
This is a reflective time for the A2ii team. Around this time of the year, we gather to look ahead to our next year's work plan. We discuss supervisory needs, policy developments and innovations around the world. This year, however, discussions have been anything but ordinary. We have been confronted with the challenge of framing the planning for 2021 in light of the global pandemic and considering different playout scenarios.
more
The fight against the global pandemic has imposed new dynamics for how we live, work and interact with our friends and family. We do not know what our lives will look like in the months to come, but many people will likely fall into poverty, and many businesses will not manage to bounce back. The most severely affected are vulnerable populations who face a higher personal economic risk due to a lack of savings or alternative coping strategies.
more