Hui Lin Chiew
Hui Lin is A2ii's contact person for the Asia Pacific region. Prior to A2ii, Hui Lin was the lead on inclusive insurance in Bank Negara Malaysia, where she worked on regulatory development, product assessments and business models such as mobile microinsurance and direct internet insurance. Her responsibilities at A2ii include supporting the development of knowledge material for supervisors, particularly on the topics of InsurTech and regulatory impact. Hui Lin graduated from the University of Warwick with a BSc Accounting and Finance.
Being an insurance regulator and policymaker is a vastly interesting but lonely job. One of the only ways to learn is from the experience of other countries. But someone needs to bridge that gap - and this is why I do what I do.
---
Blog Posts from Hui Lin Chiew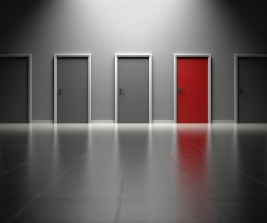 In light of the ongoing Covid-19 situation, regulators worldwide have been forced to respond quickly in terms of prudential and consumer protection measures, as well as operational relief. To date, prudential measures have been observed to be stronger in the banking sector. The scale of impact on the solvency positions of the insurance sector is still unfolding, and so most insurance supervisors  are currently  closely monitoring insurance assets and liabilities, investment portfolios and liquidity, all the while maintaining constant engagement with insurers.
more