Jeremy Gray
Jeremy Gray is a Senior Engagement Manager at The Centre for Financial Regulation and Inclusion (Cenfri) and has worked there since 2012.
Jeremy has a particular interest in the role of policymakers and regulators to improve the role of the financial sector to meet individual's financial needs. He has conducted and managed research across a range of content areas throughout the developing world, including market diagnostics (financial inclusion and insurance) and discrete project work in the areas of insurance, retail payments, the measurement of financial inclusion and regulating for innovation. 
---
Blog Posts from Jeremy Gray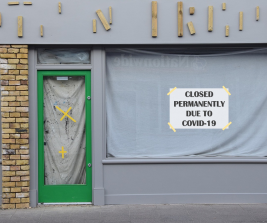 25.05.2020 |
Jeremy Gray
| Covid-19, SMEs, South Africa, Sub-Saharan Africa
In the midst of the COVID-19 crisis, insurance should be a primary mechanism for many people across the world to cope. Instead, the limited penetration of insurance products in developing countries has pushed insurance to the periphery. However, all is not lost. Insurers still have a key role to play in getting societies back to work through the support of enterprises and, in doing so, building consumer confidence in the insurance sector more widely.
more