Jonathan Dixon
Jonathan Dixon is the Secretary-General of the International Association of Insurance Supervisors (IAIS). He has contributed to the IAIS since 2009 first as a member of the IAIS Executive Committee and from 2012  as Chair of the Implementation Committee. 
Jonathan worked as Chair of the Governing Council for the Access to Insurance Initiative, where his leadership on inclusive and responsible insurance has been highly regarded.
In his role of Deputy Executive Officer of the Financial Services Board of South Africa since 2008, Jonathan oversaw insurance regulation and supervision.
---
Blog Posts from Jonathan Dixon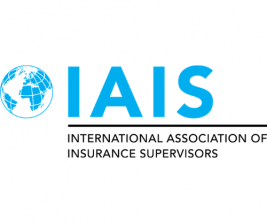 Over the past few months, the economic impact of the coronavirus disease (Covid-19) has become one of the greatest challenges facing the financial system since the 2008 financial crisis.  In addition to the immediate and grave health concerns, we are seeing a much wider impact on all of our lives, the broader economy and the financial system. Understandably, this has created a great sense of unease around the world. In situations like these, we recognise the essential role of insurance. The protections provided to individuals, households and businesses are critical in helping people respond and ultimately recover from this crisis. 
more