Loraine van Deventer
Loraine is the A2ii's regional coordinator for Sub-Saharan Africa and has 20 years of experience in financial sector regulation. She works for the Financial Sector Conduct Authority (South Africa) heading the Regulatory Liaison Department and is responsible for liaising with domestic and international regulators and standard-setting bodies.  Prior to that, she was an snr specialist legal advisor and snr investigator at the FSCA respectively responsible for the legislative and policy framework of financial advisors and intermediaries and the investigation of financial institutions' compliance with and enforcement of financial sector laws.
Insurance serves as a safety net that allows for the exploration of new opportunities and that contributes to the enhancement of customers resilience against the impact of catasthrophies. I, therefore, believe that it is imperative to reduce the insurance protection gap of those most in need of a safety net and would like to contribute to the breaking down of barriers to access.
---
Blog Posts from Loraine van Deventer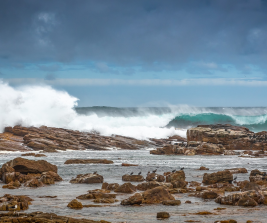 South Africa's fight against the Covid-19 pandemic started much later compared to the rest of the world with its first case only reported on 5 March 2020.  The Government immediately responded with swift and decisive action by declaring a National State of Disaster and placing the country in total lockdown.
more