Inclusive Insurance Training
---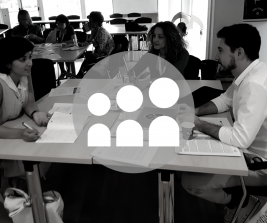 In partnership with the IAIS, the Toronto Centre and local partners, the A2ii has developed a curriculum on inclusive insurance regulation for supervisors based on the A2ii-IAIS module on 'Regulation and Supervision Supporting Inclusive Insurance Markets.'
The training programme is offered to supervisors in locations such as the Caribbean, Latin America, Asia, Central and Eastern Europe and Transcaucasia, MENA and Sub-Saharan Africa. The training employs interactive tools and case studies to strengthen insurance supervisors' capacities to support inclusive insurance market development.
View photos from Inclusive Insurance trainings in our galleries.
---
Categories
Upcoming Inclusive Insurance Training
Upcoming Inclusive Insurance Training
1 posts
The training programme will take place virtually from 28 September to 9 October 2020. More information will follow in due course.
more