Manoj Pandey
Manoj focuses on InsurTech and digital insurance, the inclusive insurance innovation lab and gender-based issues in access to insurance. Manoj brings over 13 years of experience working with insurers, directly with consumers, and stakeholders like insurers, banks, regulatory agencies, DFS providers and multilateral agencies. 
Before coming to A2ii, Manoj led the inclusive insurance efforts at MicroSave Consulting (MSC) in the Asian and African markets advising insurers and digital finance services providers on addressing the low and moderate-income clients. He has also worked with the Microinsurance Network, SEWA India and has been a fellow with the ILO's Impact Insurance Facility. Manoj has a Bachelor's degree in Accounting and a Master's degree in Business Administration.
Insurance is not the panacea for the vulnerable, but it's their best bet against life's shocks that may disrupt their journey out of poverty.
---
Blog Posts from Manoj Pandey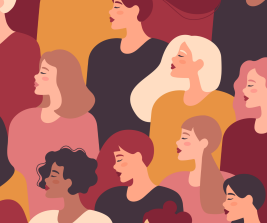 08.03.2022 |
Manoj Pandey
| A2ii, Gender, Gender mainstreaming, Mauritius, SDG 5: Gender Equality, SDGs
On this International Women's Day, you would likely have read or heard it said that women represent the majority of uninsured in the world. This is widely accepted and is most likely the truth too. Though why do we say it's most likely the truth? We say so because we don't have the data. We don't have any comprehensive data set on women's access to insurance, both on demand or the supply.
more