A2ii Editorial Team
Access to Insurance Initiative
As the IAIS' implementation partner, the A2ii's mission is to build the capacity and understanding of supervisors to facilitate the promotion of inclusive and responsible insurance, thereby reducing vulnerability.
The Initiative is a unique partnership between international development agencies, donors and the global regulator for insurance regulation and supervision - the International Association of Insurance Supervisors (IAIS).
To learn more about our team, click here.
Our Vision
More poor and vulnerable people have access to, and use affordable insurance appropriate for their needs.
---
Blog Posts from A2ii Editorial Team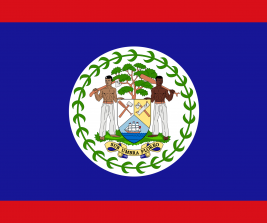 29.04.2020 |
A2ii Editorial Team
| Belize, Caribbean, Covid-19, Financial Inclusion, Gender, Inclusive Insurance, Microinsurance
In 2019, two supervisors from Belize were among those chosen by the A2ii to receive a scholarship to attend the program: Alma D. Gomez (senior official) and Alicia Leslie (a high-potential woman leader). The following is an interview with Ms Gomez, who is the Supervisor of Insurance and Pensions at the Office of the Supervisor of Insurance & Private Pensions (OSIPP) of Belize.
more