Back to News
News | 2017
Insurance supervisors gather for the first Mobile Insurance Conference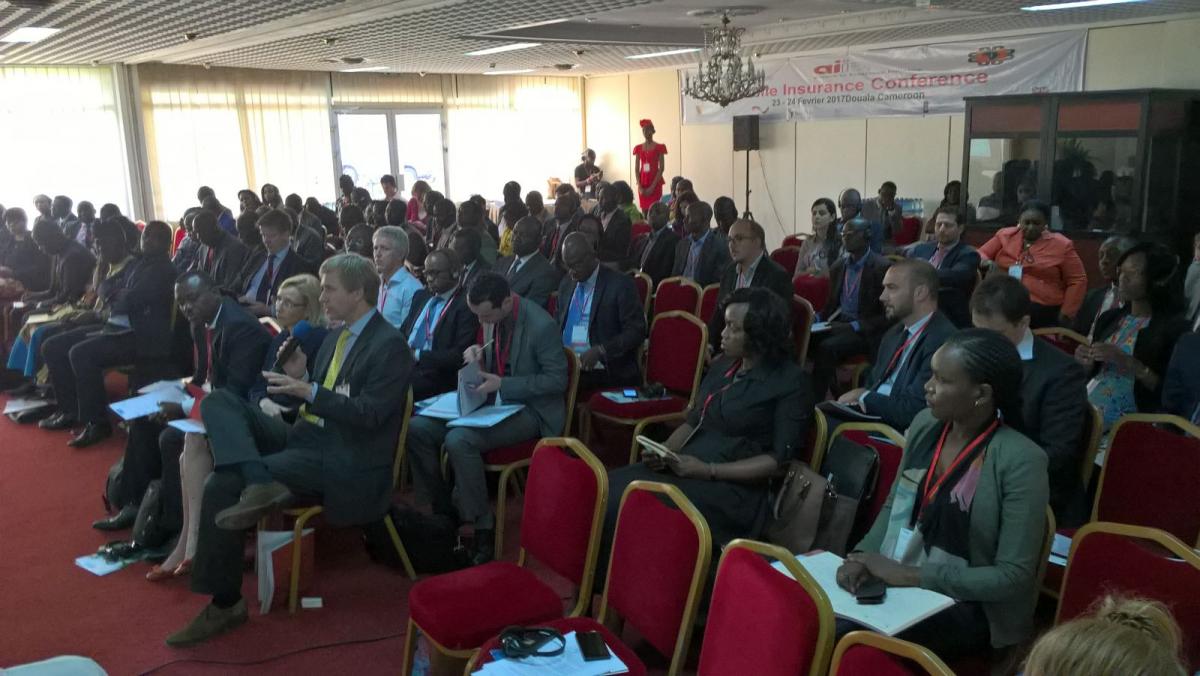 22 February 2017, Douala Cameroon:  The first Mobile Insurance Conference is taking place on 23-24 February 2017 in Douala, Cameroon. It will bring together around 150 insurance supervisors, regulators, experts, policy makers, intermediaries, businesses and key players in the insurance, banking and telecommunications sectors to discuss the regulatory challenges and opportunities of using mobile insurance to make inclusive insurance at scale a reality. 
Mobile insurance, or the provisioning of insurance products through the mobile phone ecosystem, has been rapidly expanding around the world. As of June 2015, the mobile insurance industry featured 120 live services with 31 million active policies in 33 emerging markets. 
"The theme of the conference is a very timely one. Many jurisdictions, like CIMA, the regional insurance regulatory body in central and west Africa, are considering to take steps to regulate mobile insurance. This conference will bring us a step forward to that goal", said Issofa Nchare, General Secretary of the Inter-African Conference on Insurance Markets (CIMA). 
This conference will examine the rising trends on digital technologies and mobile insurance, the prudential and market conduct risks arising from mobile insurance, current regulatory approaches and will take a deeper look at key regulatory considerations, cooperation across different regulatory authorities and building consumer awareness.  
Yoshihiro Kawai, Secretary General of the insurance standard setter International Association of Insurance Supervisors (IAIS) highlighted the importance of the IAIS' ongoing work on mobile insurance: "In light of the unique challenges that digital technologies pose to insurance supervisors, the IAIS has established a drafting group on digital technologies in inclusive insurance to work on an application paper which will support the work of insurance supervisors."
"Mobile insurance is a really exciting development enabling first time access to insurance for many, however at the same time it poses new risks for consumers that warrant special attention and careful analysis. The conference provides a first-hand opportunity for insurance supervisors to learn about the risks posed by mobile insurance and be equipped with the knowledge to move forward on these issues", closed Hannah Grant, Head of the Secretariat, at the Access to Insurance Initiative (A2ii), a global initiative working to promote access to responsible, inclusive, insurance. 
The conference is organised by the A2ii, the IAIS, and CIMA. It is supported by BMZ, DGIS, UK Aid, FSD Africa and Munich Re Foundation.
- end of press release- 
Media Contacts
Stefanie Zinsmeyer (on site), A2ii Advisor, stefanie.zinsmeyer@giz.de 
Katrina Borromeo (offsite), A2ii Communications Manager, katrina.borromeo@giz.de 
Notes to Editors
Conference website:   https://a2ii.org/en/event/save-date-iais-a2ii-cima-mobile-insurance-conference
Twitter: Follow @a2ii.org #mobileinsurance #MIC2017
Suggested Tweets
The IAIS @A2ii_org CIMA #mobileinsurance conference starts today. Tune in to #MIC2017 to follow the discussion!  

Looking forward to discussing #mobileinsurance regulation in West Africa at #MIC2017 w/ @a2ii_org! 

Interesting sessions and speaker line up at #IAIS @A2ii_org CIMA #mobileinsurance conference! Follow #MIC2017 to join the discussions!