Back to Newsletters
Newsletters | 2017
Access to Insurance Initiative Newsletter 5/2017
Welcome to our monthly newsletter, where we update insurance regulators and supervisors on the work of the Initiative, inform you about events and publications, and share experiences and learning across jurisdictions.
Visit us at www.a2ii.org.
Announcements
A2ii launches the Inclusive Insurance Innovation Lab – Applications now being accepted
Applications are now open for insurance supervisors to apply for participation in the Inclusive Insurance Innovation Lab ('Lab'). This unique new A2ii capacity building tool has been developed in partnership with the Global Leadership Academy (GLAC). The Lab is a sequence of national and international workshops for insurance supervisors and other key insurance stakeholders in a country. It aims to promote multi-stakeholder collaboration, learning from international peers and the development of innovative solutions that will increase uptake of insurance in participating countries.
The Lab will bring together four country teams from different world regions, consisting of around eight senior insurance stakeholders each. In addition to insurance supervisors, country teams will include the main supply- and demand-side stakeholders in a country.
Guided by experienced change facilitators, the four country teams will initially explore what the barriers are to greater inclusive insurance market growth in a particular country. In a second step, the process will support the country teams to develop innovative solutions that can increase the uptake of insurance by vulnerable people and businesses.
Insurance supervisors will take the lead in applying for the Lab. The deadline for applications is 20 June 2017. Once selected, with support from the A2ii and GLAC, the supervisors will coordinate the selection of the country team.
Interested in finding out more? For more details on the Inclusive Insurance Innovation Lab, please click here or contact anke.green@a2ii.org (Tel: +49 6196 792612).
Recent Events
Global Partnership for Financial Inclusion (GPFI) Forum and Plenary
2-4 May 2017, Berlin, Germany
Approximately 250 participants came together to discuss the topic of 'digital financial inclusion' at the Global Partnership for Financial Inclusion (GPFI) Forum on May 2nd and 3rd in Berlin. The GPFI, established in 2010, is the G20's implementation arm on financial inclusion. The meeting was hosted by the German G20 Presidency and welcomed delegates from government authorities, development agencies as well as a number of academics from around the world. The conference explored they key priorities of the German GPFI presidency, namely: Africa, excluded groups (women, youth and forcibly displaced persons), SMEs, de-risking and digital financial inclusion.
The A2ii presented on a panel entitled 'Balancing Innovation and Risk to Achieve Digital Financial Inclusion – New Business Models, New Risks'. The panel discussed the results of the recent Responsible Finance Forum (see April A2ii newsletter) on data protection challenges of digital financial inclusion and also a draft report on 'Alternative Data Transforming SME Finance'. As the only representative of the insurance sector on the panel, the A2ii highlighted the more recent growth of InsurTech relative to longer established digital innovations in the banking sector with the majority of inclusive insurance initiatives occurring around mobile insurance. With respect to potential data protection concerns, the A2ii highlighted the risk of financial exclusion arising through the greater availability of data, which could result in more granular risk pooling and thus low income consumers being priced out of the market. Added to this, the potential for data being used to micro-target potential insurance consumers with products only being offered to 'more profitable' target groups was also mentioned.
Overall, the key recurring themes of the Forum were the incredible potential of digital financial inclusion, the need to act on this potential now and the need for capacity building for all key stakeholders, particularly supervisors, to ensure these digital innovations happen in a safe and sustainable manner to the benefit of all.
The Forum was then followed by the GPFI Plenary on May 4th. This meeting was restricted to delegates from G20 government authorities, the GPFI, implementing partners and affiliated members such as the A2ii, and welcomed around 60 participants. The considerable amount of progress made under the German GPFI G20 Presidency in such a short period of time was highly commended, with a number of papers including an updated GPFI Financial Inclusion Action Plan tabled for endorsement. Importantly, the Forum also provided an opportunity for the GPFI to exchange with other key G20 work streams, including Sherpas Track, Finance Track and Business 20, thus enabling the GPFI to ensure its work is well coordinated and has a maximum impact on the overall G20 agenda.
IAIS Product Oversight Drafting Group Meeting 
15 May 2017, Ljubljana, Slovenia
This IAIS drafting group met to discuss the feedback from other IAIS working groups on their draft applications paper on product oversight. This paper intends to provide guidance to supervisors, regulators and policymakers when considering, designing and implementing regulations and supervisory practices on product oversight in inclusive insurance markets.
It is hoped that the paper should be ready to be publically consulted over the summer. As a member of the drafting group the A2ii has drafted chapter on 'Use of standardised products and product features' and 'Ongoing oversight' as well as provide a number of case study examples.
IAIS Financial Inclusion Working Group (FIWG) Meeting
16 May 2017, Ljubljana, Slovenia
Supervisors at the meeting discussed and compared recent developments in inclusive insurance supervision in their jurisdictions. The draft IAIS Applications Paper on Product Oversight and Digital Financial Inclusion were also discussed. The A2ii updated participants on its recent activities and also those upcoming later in 2017. Initial discussions also took place on the Financial Inclusion Working Group workplan in 2018 with financial consumer education proposed as a potential new topic for the group.
The next meeting of the IAIS Financial Inclusion Working Group will take place in Lima, Peru on November 10th alongside the next Consultative Forum (November 6th) and the Microinsurance Conference (November 7th to 9th).
Inclusive Insurance and Microinsurance Conference
17 May 2017, Ljubljana, Slovenia
This Inclusive Insurance and Microinsurance Conference was brought together under the leadership of the Slovenian Insurance Agency with the aim of stimulating discussion on the potential for inclusive insurance in the Central and Eastern Europe and the Transcaucasian (CEET) region. About 100 representatives from supervisory authorities, the industry and others involved in inclusive insurance debated whether the business models and supervisory approaches applied in microinsurance in Africa, Asia and Latin America could help increase the very low insurance penetration rates currently seen across the CEET region.  In particular, the significant uninsured exposure to national catastrophes was cited by a number of speakers as a key area that needed to be addressed.
Peter Braumuller, Austrian Financial Markets Authority and member of A2iis Governing Council in his key note address highlighted the need for all stakeholders to work together in addressing the insurance protection gap in the region. In particular, with reference to natural catastrophes he highlighted the need for policymakers to carefully reflect on the impact of their disaster recovery relief efforts so as not to undermine individuals' incentives to take out policies and potentially hinder private market growth. 
As part of the introductory panel, the A2ii shared its research on differences in regulatory and supervisory approach taken by supervisors aiming to make their markets more inclusive. Of the 20 countries that have implemented a different approach for microinsurance, with a similar number working on it, it was noted that none are located in the CEET region. However, from the ensuing discussion the general feeling was that low demand, rather than regulatory barriers or affordability is currently the main challenge for increasing insurance penetration in the region. 
For more information on the conference including the presentations, please go to the conference website: http://inclusiveinsurance.eu/
IAIS Digital Financial Inclusion Working Group Meeting
18 May 2017, Ljubljana, Slovenia
This IAIS drafting group met to discuss their draft applications paper on digital financial inclusion. This Application Paper intends to provide guidance to supervisors, regulators and policymakers when considering, designing and implementing regulations and supervisory practices in respect of the use of digital technology. At the drafting group meeting final edits were discussed to prepare the paper for internal consultation with relevant IAIS working groups at the end of May.
22nd A2ii-IAIS Consultation Call: "The Importance of Insurance Regulation in Disaster Resilience"
18 May 2017
On the 22nd Consultation Call, technical experts stressed the important role insurance can play in enhancing resilience against natural disasters at the (sub) sovereign level. They furthermore stated the need for sound and effective insurance regulation in order to facilitate the deployment of insurance sector capacities including insurance laws and regulations, tax laws and disaster prevention and response policies, among others. In addition, possibilities for coordination between the various stakeholders to develop access to insurance coverage and risk resilience were discussed. In this regard, participants were informed about the establishment of the Insurance Development Forum (IDF) as a platform to exchange knowledge and build cooperation for governments, industries and civil societies to enhance resiliency (and sustainable development).
Representatives from the Moroccan and Mexican supervisory authorities shared their experiences with insurance against natural catastrophes on a sovereign level and the important role regulation plays in this field. In Mexico, for example, a software was developed to calculate the probable maximum losses (PML) from earthquakes and the insurance premium. Based on this information the capital requirements and reserves for catastrophic risks can be calculated. In Morocco, a mechanism to cover the consequences of catastrophic events was established in 2016.
Over the course of 4 calls held in English, French and Spanish, a total of 48 insurance supervisors from 26 countries participated and discussed important questions around the topic, such as why supervisors should consider sub-sovereign and sovereign insurance and what the benefits are compared to insurance on the household level.
The presentations can be found here and a full report summarising the call will be available soon.
10th Consultative Forum on 'Scaling up agricultural index insurance in Africa: building disaster resilience of smallholder farmers'
24-25 May 2017, Kampala, Uganda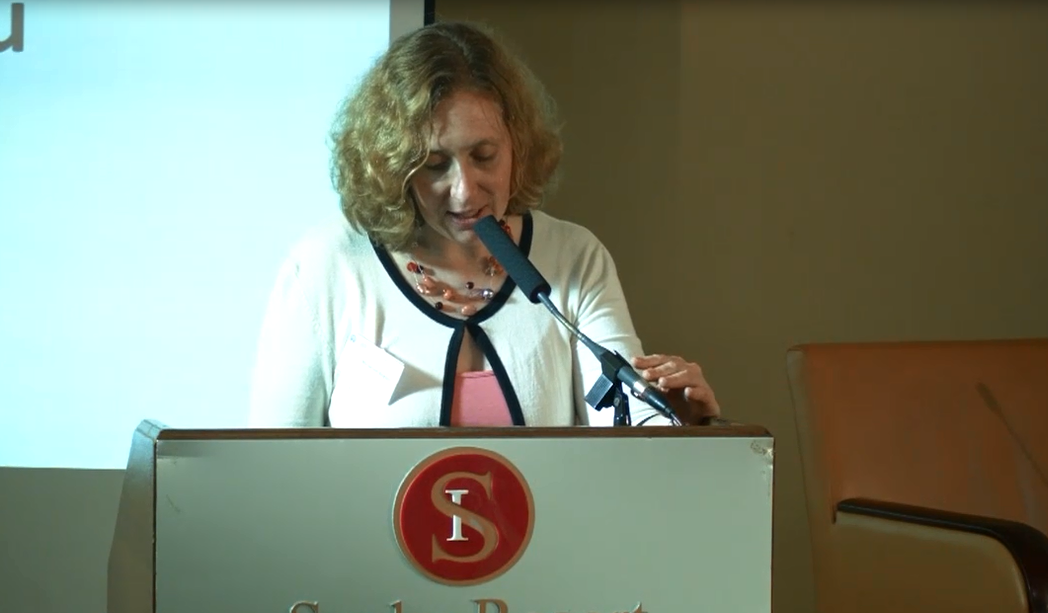 During the afternoon of 24 May and the morning of 25 May, over 90 supervisors, insurance industry representatives and other stakeholders from 30 countries across Africa gathered in Kampala Uganda to discuss achieving scale, sustainability and ensuring client value in agricultural insurance for small scale farmers.
The first day saw panellists from the Insurance Regulatory Authority Uganda, Acre Africa and Swiss Re share their experiences around overcoming the challenges in achieving scale, product affordability and managing basis risk for agricultural index insurance. This was then followed by a lively fish bowl discussion on the same topic.
The second day featured a workshop on product design and the product approval process. To help inform the discussions consultant Agrotosh Mookerjee shared his technical expertise from his work in the African and Asian regions helping structure and design agricultural index based products. A case study on product approval was also provided by Joseph Ownor from the Kenyan Insurance Regulatory Authority based on the Kenyan draft index based insurance regulations. It was noted that their product approval guidelines cover both the financial viability and management of basis risk, fair product features and disclosures to customers.
It was evident from the Forum that there is growing interest in agricultural and in particular index insurance in the region; however despite recent innovations there is still a way to go before schemes achieve scale and become sustainable. More also needs to be done to ensure that insurance products better meet the needs of small scale farmers. A number of practical suggestions were made on ways some of these challenges can be overcome including:
Establishing public-private partnerships
Leveraging off new technologies in both product design and distribution
Using trusted distribution channels like agricultural input providers
Developing clear policy and regulatory frameworks which permits a broad range of distribution channels including agricultural input providers such as seed suppliers
Balancing the objectives of the wide range of stakeholders in the value chain and ensuring that all get 'value' from their involvement
Bundling insurance with other value added services such as health and life products to meet a wider range of small holder farmers' needs
Integrating insurance with other risk management techniques to increase farmers' overall resilience
Avoiding the use of jargon when explaining products to farmers and instead use language that farmers understand focusing on the 'output' or cover provided.
The forum was jointly organised by the African Insurance Organisation (AIO), A2ii, IAIS and Microinsurance Network. All event materials are available on the A2ii website and a conference report will be available in June.
The 10th Consultative Forum took place alongside the 44th Conference of the AIO. The theme of the AIO conference was "Furthering the Financial Inclusion Agenda if African Nations through Insurance" and a number of perspectives on expanding insurance markets and using innovative approaches to reach unserved customers were discussed. Jonathan Dixon, Deputy Executive Officer South African Financial Services Board and Chair of A2iis Governing Council spoke on panel examining regional harmonisation of regulation. The A2ii also attended the Association of African Insurance Supervisory Authorities (AAISA) meeting and gave an update on upcoming IAIS-A2ii activities for Sub-Saharan Africa for 2017.