Back to Newsletters
Newsletters | 2018
Access to Insurance Initiative Newsletter 03/2018
Welcome to our monthly newsletter, where we update you on the work of the Initiative, inform you about events and publications, and share experiences and learning on inclusive insurance regulation and supervision across jurisdictions.
Follow us on Twitter @A2ii_org where we serve you news and updates on #inclusiveinsurance.
Recent Events
International Dialogue of the Inclusive Insurance Innovation Lab
28 February – 2 March, Akosombo, Ghana
All the country teams participating in the Inclusive Insurance Innovation Lab met for the first time as a global team during a three-day International Dialogue in Ghana. During the workshop, country team members from Albania, Ghana, Kenya and Mongolia learned about the inclusive insurance sector in their respective countries and identified areas in which they could provide peer support to each other. Country teams also exchanged feedback on obstacles and opportunities in each others insurance sectors, as well as suggestions on key relationships and areas to explore.
Through learning journeys to the surrounding villages, participants spoke to local shopkeepers and small business owners, health practitioners and fishermen about their perceptions of insurance and the challenges they had in accessing suitable products.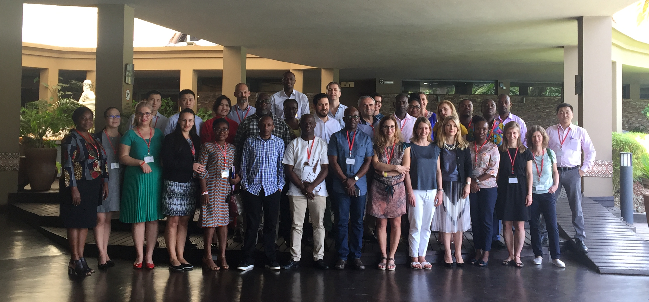 Participants also discussed a variety of topics in cross-country groups, including insurance awareness, insurance for MSMEs, agricultural insurance, effective partnerships for inclusive insurance, distribution channels and InsurTech as well as the future of insurance.
The country teams then developed roadmaps and identified concrete next steps for the run-up to the next event on the inclusive insurance lab calendar the (national) workshop taking place in all four countries in April. 
Bank for International Settlements (BIS) – International Monetary Fund (IMF) Symposium: Capacity building in financial sector regulation and supervision
8 – 9 February, Basel, Switzerland
This high level, invitation-only seminar brought together the Standard Setting Bodies along with training and technical assistance providers to discuss capacity building in financial sector regulation and supervision. Christine Lagarde, Managing Director, IMF and Augustin Carsten's, General Manager, BIS gave keynote addresses showing the value and importance both organisations place in capacity building. The event held under Chatham House Rules also included a discussion among the standard-setting bodies on their differing approaches to supporting their members capacity building needs – with some providing direct hands-on support while others partnering with other organisations to achieve their implementation objectives. The importance of a structured long-term approach to capacity building was highlighted in contrast to current efforts which were felt to be often too short-term and fragmented.
The second day of the conference was just restricted to technical assistance and training providers. Hannah Grant, A2ii, presented on a panel discussing ideas for enhancing coordination and cooperation between different technical assistance and training providers. The event provided a valuable opportunity for both the sharing of best practices as well as for brainstorming on ways to work together more collaboratively. All participants agreed on the value of good relationships with key partners and the need to engage in a complementary manner at different levels – national, regional and global – when providing capacity building support. 
International Association of Insurance Supervisors Implementation and Assessment Committee Meeting
27 February, Basel, Switzerland
This was the first meeting of the Implementation and Assessment Committee under the Chairmanship of José Gerardo López Hoyo, CNSF and A2ii Governing Council Member. The Committee discussed and adopted the revised version of the Coordinated Implementation Framework. This document sets out the IAIS's strategic approach to implementation building on the previous version adopted in 2013. The increased focus on assessment activities and providing more guidance to members around supervisory practices is a notable development from the previous draft.
Amongst other topics updates were provided on IAIS assessment activities, on regional developments by IAIS regional coordinators and the Supervsiory Forum. The A2ii also updated members on recent A2ii activities and those coming up in 2018. An update was also provided on progress on the supervisory actuarial skiils training being developed under the IAIS-A2ii-International Actuarial Association (IAA) Partnership.
Upcoming Events
12th Consultative Forum on InsurTech: rising to the regulatory challenge
20 March 2018, Colombo, Sri Lanka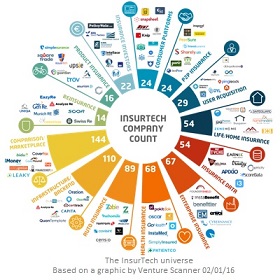 While the InsurTech revolution undoubtedly offers vast and untapped opportunities, it also embodies a challenge for regulatory frameworks that must now consider new business models, new actors in the insurance value chain, data protection, cybersecurity and consumer education. To meet this challenge, supervisors have to strike a balance between facilitating innovation, increasing the inclusiveness of the insurance sector, and maintaining the conditions for a fair, safe and stable insurance sector for the benefit and protection of policyholders.
The 12th Consultative Forum will focus on how various stakeholders — insurance supervisors and policymakers, private sector insurance, data and technical service providers — can cooperate and align their respective roles to achieve sustainability and scale while ensuring that clients receive fair treatment. The first of a three-part series, this Forum will be followed by two further Consultative Forums on the topic in Africa and Latin America.
To participate in the Consultative Forum, please register here by 12 March 2018, close of business, Central European Time. 
More information including the Invitation and a detailed Agenda here.
The event will also be livestreamed. More details will be sent out via the A2ii mailing list and available on the A2ii website nearer the time.
27th IAIS-A2ii Consultation Call on Innovation hubs and accelerators
22 March 2018, webinar
The next A2ii Consultation Call will take place on 22 March and will focus on innovation hubs and accelerators. Supervisors are invited to register for the call here.
 
When stimulating innovation, there are limits to what a supervisory authority can achieve alone. Inter-institutional cooperation is a powerful tool for responding to new market trends and for creating a safe space for the launch of new initiatives. This call will take a closer look at what those cooperation platforms look like. Case studies will be used to explore what the role of the insurance supervisor looks like within them, and pull together a number of aspects that supervisors might need to consider when pioneering such an approach.
 
The call will be held again in three different languages - English, French and Spanish at the following times: 10am (CET) English || 12pm (CET) French || 3pm (CET) English || 5pm (CET) Spanish.
 
13th Consultative Forum on Mobile Insurance and InsurTech: rising to the regulatory challenge
9 – 10 May 2018, Accra, Ghana
The African Insurance Organisation, International Association of Insurance Supervisors, the Microinsurance   Network and the Access to Insurance Initiative will hold the 13th Consultative Forum on Mobile Insurance and InsurTech on the afternoon of Wednesday, 9th May and morning of Tuesday, 10th May in Accra, Ghana.
This Forum will focus on facilitating innovation and creating customers value using digital technologies. It will also explore how to appropriately supervise new InsurTech players and business models.
The Consultative Forum takes place alongside the 45th AIO Conference and General Assembly. Supervisors, policymakers and industry players are highly welcome to attend.
There will be simultaneous translation into French and English.
For more information, the Save the Date, or to register for the for the Consultative Forum, please click here. Deadline for registrations is 2 May 2018.
For further information, please contact A2ii Sub-Saharan Africa regional coordinator Janice Angove (janice.angove@fsb.co.za).
Supervisory Dialogue on the impact of informality on insurance markets – what supervisors can do
17 May 2018, Rio de Janeiro, Brazil

The objective of this Supervisory Dialogue is to provide a platform for information sharing on the topic of informality on insurance markets. An overview of how informality may affect insurance markets will be provided with an examination of the risks for consumers as well as consideration on how informality may impact the structure and functioning of the sector.
The Dialogue will be restricted to supervisors and is expected to bring together high-ranking representatives from across the region and beyond.
There will be simultaneous translation into Portuguese, Spanish and English.
To find out more or to register, please click here.
Recent Publications
25th IAIS – A2ii Consultation Call on Supporting responsible MSME insurance report in French and Spanish
This call identified what the specific insurance needs are of MSMEs, and what regulatory and supervisory factors can stifle or stimulate the market for products targeted at MSMEs. We saw what the global trends are, and looked at case studies to illustrate the principles at work. We also complemented this with first-hand accounts from jurisdictions with experience on the topic. The material on this call will help supervisors and regulators consider whether there are any steps that their authority could take to help stimulate the provision and uptake of good quality MSME insurance.
Presentations from the call along with the reports in English, French and Spanish are available here: reports.
26th IAIS – A2ii Consultation Call on Index Based Insurance report now available online
On Thursday, 25 January the IAIS and A2ii organised a consultation call exploring the regulatory aspects of index-based insurance. The written report based on this call can now be found on the A2ii website here: Consultation Calls Reports. The report covers the country case studies that were presented on the call, and provides a synopsis of the Q&A session that followed afterwards.
China Country Diagnostic Report
This report contains the findings of a diagnostic study on the provision of microinsurance to rural workers in China. The study was commissioned by the Access to Insurance Initiative and approved by the China Insurance Regulatory Commission (CIRC) in 2010. The study covers the provision of personal and property (including agriculture) microinsurance to China's 674m (2010) rural residents.
Find out more: China Country Diagnostic Report.