Back to Newsletters
Newsletters | 2017
Access to Insurance Initiative Newsletter 10/2017
Welcome to our monthly newsletter, where we update you on the work of the Initiative, inform you about events and publications, and share experiences and learning on inclusive insurance regulation and supervision across jurisdictions.
Visit us at www.a2ii.org.
A2ii welcomes new Chair and Governing Council members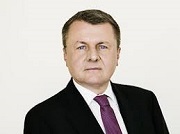 The A2ii is delighted to announce Peter Braumüller as the new Chair of its Governing Council and Executive Committee. This follows Jonathan Dixon, the A2iis former Chair's, departure from the South African Financial Services Board to take up a new position as Secretary General of the IAIS. Peter Braumüller, is the Managing Director, Insurance and Pensions Supervision at the Austrian Supervisory Authority, and brings with him a passion for greater access to insurance and a wealth of experience in senior positions including serving for six years as IAIS Executive Committee Chair. 
We are also delighted to announce three new members of our Governing Council - Mr Ibrahim Kaddunabbi Lubega from the Ugandan Insurance Regulatory Authority, Ms Li Tang from the Chinese Insurance and Regulatory Commission (CIRC) who is also vice-chair of the IAIS's Implementation Committee and Mr José Gerardo López Hoyo from the Insurance and Surety National Commission of Mexico (CNSF). Along with each bringing considerable expertise, we are also delighted by the breadth of their geographical representation.
Recent Events
IAIS-A2ii Peer Learning Workshop on Risk-based Solvency and the Use of Early Warning Indicators to Identify Emerging Solvency Risks
16 October, Windhoek, Namibia
This peer learning workshop gave participants an opportunity to share their experiences in assessing and monitoring solvency using a risk-based approach. Case studies were provided by representatives from the National Insurance Commission in Ghana and the Financial Services Board of South Africa. This was followed by a Tour de Table where participants from other supervisors shared their experiences in moving to more risk-based approach in assessing and monitoring the solvency of the insurers in their countries. Supervisors shared:
Key factors for successful implementation of a more risk-based approach to solvency assessment and monitoring
Challenges in implementing solvency requirements and in the monitoring processes
The benefits of moving to a more risk-based approach to solvency assessment and monitoring
Examples of possible interventions when  addressing emerging risks at an early stage
Lessons learnt from implementation
Thirteen representatives from insurance supervisors from six countries across Sub-Saharan Africa attended the workshop. The workshop was held along-side the Financial Stability Institute training seminar on risk-based supervisory practices, risk management and governance and was hosted by the Namibia Financial Institutions Supervisory Authority and was organised by the A2ii and supported by the IAIS. 
IAIS Drafting Group on Actuarial Services and its draft paper 'Proportionate Prudential Requirements in Inclusive Insurance Markets'
The A2ii participated in the IAIS drafting group on Actuarial Services in Inclusive Insurance Markets teleconference on 20 October 2017. Possible country case studies to be included in the application paper were discussed. It is planned for these case studies to be included in the next version of the paper to be discussed at the Round Table Discussions in London on 21 and 22 November.
Meeting of the G20 Global Partnership for Financial Inclusion (GPFI), Washington DC, 12 October 2017
A2ii participated in the last meeting of the G20 Global Partnership for Financial Inclusion (GPFI) under the German G20 Presidency. A key topic addressed during the meeting was data protection in digital financial services in the light of the G20 High-Level Principles for Digital Financial Inclusion. Members also discussed the financial inclusion of forcibly displaced persons (FDPs). The incoming Argentine Presidency introduced its priorities for 2018 and discussed these with the GPFI members.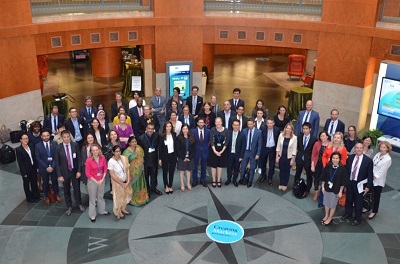 A2ii is an Affiliated Member of the GPFI's Regulation and Standard-Setting Bodies Subgroup. More information on the GPFI is available here.
A2ii on regulatory panel at 25th FAIR conference
10 October 2017
Manama, Kingdom of Bahrain
The participants at the panel on regulatory affairs at the 25th conference of the Federation of Afro-Asian Insurers & Reinsurers (FAIR) discussed the supervisor's role in deepening insurance penetration, and how to balance the opportunities and threats associated with innovative technologies.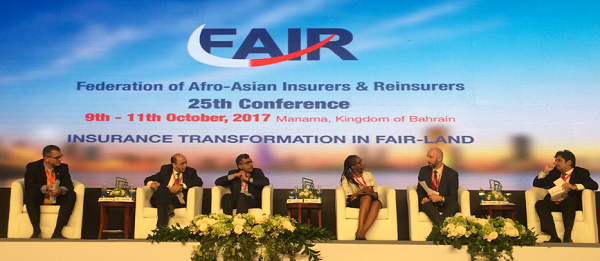 The panel was moderated by Dr Kai-Uwe Schanz, Member of the Board of Directors of Trust Re and it included the following participants: Mr Hassan Boubrik, Supervisory Authority of Insurance and Social Welfare, Kingdom of Morocco, Mr P.J. Joseph, Insurance Regulatory and Development Authority of India, Ms Grace Mohamed, Namibia Financial Institutions Supervisory Authority, Mr Arup Chatterjee, Principal Financial Sector Specialist, Asian Development Bank, Philippines and Oscar Verlinden,  Advisor with the A2ii.
Insurance Development Forum Microinsurance Working Group Seminar, London, October 16th
The A2ii participated in the first meeting of the Insurance Development Forum (IDF) Microinsurance Working Group which was co-chaired by BlueMarble and the International Cooperative and Mutual Insurance Federation (ICMIF).
The seminar provided an opportunity for members to share case studies of efforts underway to cover more low income people against climate change related risks. All these efforts together are intended to contribute to the target set under the German G7 presidency of insuring 400 million more low income people between 2015-2020 covered against climate change risks.
 The A2ii welcomed reference made by both DFID (Department for International Development) and BMZ (German Ministry for Economic Development and Cooperation) on the need for the group to also give its support, and provide space, for discussions on the development of an enabling regulatory environment. It was emphasised that , without an enabling environment new policies to protect individuals and businesses against climate related risks, might not be feasible or even possible in some markets.
Global Action Network Meeting (GAN)
17 and 18 October, Geneva Switzerland
On 17 and 18 October, the A2ii participated in an event organized by the Global Action Network (GAN), and hosted by the International Labor Organization (ILO) to discuss the way forward in achieving greater scale and impact with agriculture insurance. About 30 participants took part including academics, researchers, consultants, donor community, development agencies and industry practitioners. Preliminary discussions centred on how assessment tools created under Global Action Network (GAN) can address challenges inherent to agriculture insurance.  The participants expressed the need for research and data collection in support of the development of agriculture insurance.  The transition of schemes out of pilot phase and sustainability of index based insurance were some of the main topics discussed along with the need for continuous improvement in cooperation between government agencies and regulators.
Recent Publications
A2ii Annual Report: Empowering Regulators – Developing Communities (in English, Spanish and French)

On 30 October the A2ii published its Annual Report covering the period from October 2016 – September 2017. In the report, the A2ii identifies the key trends that have marked the reporting period: digital financial inclusion, mass distribution channels, insurance as a tool to support disaster recovery relief and the role of insurance in helping countries implement the 2030 Agenda for Sustainable Development.
The report is available here. 
Regulatory Impact Assessments: Microinsurance Regulations in Peru and the Philippines

The A2ii and the International Labour Organization (ILO) through its Impact Insurance Facility (IIF) have commissioned this study to assess the impact of microinsurance regulatory frameworks on developing inclusive insurance markets by way of a Regulatory Impact Assessment. The Philippines and Peru have been selected as early pioneers of measures to develop microinsurance via supportive policy and regulatory approaches and considering their unique approaches, policy objectives and local market contexts. The Regulatory Impact Assessments and the accompanying Technical note are available at this link.
Consultation Call Reports:
English summary of the 24th consultation call report
On this call, entitiled "Supervising InsurTech" the participants explored emerging technologies and the implications for insurance supervisors, market and consumers.
The report is available here
French and Spanish summary of 23rd consultation call report
The A2ii has published the Spanish and French-language versions of its 23rd consultation call on "Proportionate approaches to disclosure of information". This report, entitled "Approche proportionnée de la divulgation d'informations" (FR) / "Enfoques proporicionales para la divulgación de información", is a translation of the English report which was published previously.
All A2ii consultation call reports can be found on the A2ii website.
Spanish versions of the Proportionality in Practice: Disclosure of Information and Distribution now available
On 18 October, the A2ii published Spanish translations of the Proportionality in Practice reports on Disclosure of Information and on Distribution, respectively.
Proportionality in practice: Disclosure of information draws on the experiences of Brazil, Pakistan, Peru and El Salvador and examines the practical aspects of disclosure in which supervisors adopt proportionate regulation to encourage the industry to offer inclusive insurance while ensuring consumer protection.
Proportionality in practice: Distribution examines the practical aspects of distribution where insurance supervisors are flexible and adjust certain supervisory requirements to encourage the insurance industry to offer insurance to the underserved or those excluded from insurance services while protecting consumers. It draws on the experience of Ghana, Mexico and the Philippines.