Back to Newsletters
Newsletters | 2016
Access to Insurance Initiative Newsletter 4/2016
Welcome to our monthly newsletter, where we update insurance regulators and supervisors on the work of the Initiative, inform you about events and publications, and share experiences and learning across jurisdictions.
Visit us at www.a2ii.org
Recent events
Asian Forum of Insurance Regulators (AFIR)
|21-23 April 2016| Taipei

A2ii participated in the 11th AFIR meeting in Taipei on 21 and 22 April 2016. The meeting was attended by representatives from 17 Asian countries, as well as the IAIS Secretariat, one representative of the Organisation for Economic Co-operation and Development (OECD) and the Asian Development Bank (ADB) respectively. In a panel discussion on "FinTech and Insurance – Innovation, Insurance Inclusion and Supervision", A2ii presented alongside the Monetary Authority of Singapore, the Financial Supervisory Commission, Chinese Taipei and the IAIS Secretariat. A2ii's input focused on the role of mobile insurance as a distribution channel and access point for inclusive insurance markets. Insurance sold through or with the help of mobile network operators (MNOs) has contributed to a tremendous growth of (micro)insurance markets over the last years, especially in Sub-Saharan Africa. Leveraging the great potential of mobile insurance for inclusive insurance markets requires a conducive regulatory environment that allows for innovation. However, this has to be balanced with protecting of policyholders, which might be challenged, for example, by the involvement of MNOs in distribution, who might not be covered by existing agent or broker regulations, or the "low-touch" sales models of mobile insurance that involve less or even no physical interaction between client and agent.
As part of the conference program the ADB organised a roundtable on climate change, disaster risk financing and the role of an enabling environment. Supervisors from the Asian region, including Bangladesh, Nepal and Sri Lanka, shared their experience and thoughts on the impact of climate change on insurance markets and discussed the role of the insurance supervisor in contributing to the management of climate risk. Yoshi Kawai, the IAIS Secretary General, brought the IAIS' perspective into the discussion. He emphasised that besides the rather long-term climate effects many people will experience at some point in the future, it is the most vulnerable part of the population that is already suffering from climate change today. He therefore made a strong case for supervisors to support microinsurance to deal with the immediate effects of climate change.
Besides a number of technical panel sessions, a large part of the discussions focused on the future institutional set-up of AFIR. A2ii is excited to see AFIR strive towards stronger regional cooperation and looks forward to further collaborating with AFIR in the future.

XVII Conference on Insurance Regulation and Supervision in Latin America IAIS-ASSAL
|18-21 April 2016| Rio de Janeiro

From April 18th to 21st the Latin American Association of Insurance Supervisors (ASSAL), the Brazilian Superintendence of Private Insurance (SUSEP) and the International Association of Insurance Supervisors (IAIS) organised the XXVII Annual Assembly of ASSAL and the XVII Conference on Insurance Regulation and Supervision in Latin America in Rio de Janeiro, Brazil.
More than 100 supervisors, insurance industry representatives and insurance experts came together to discuss emerging topics and new trends in insurance regulation and supervision. Particular emphasis was given to recent changes in regulation and supervision as well as experiences in the implementation of IAIS´s ICPs and Risk Based Supervision Frameworks in Iberoamerica.
A2ii was invited to present learnings from the Inter-American Development Bank (IADB)/A2ii project on the development of inclusive insurance markets in Peru, Colombia and Jamaica. On the panel - moderated by Patricia Inga Falcón (A2ii) - Samir Kiuhan (Financial Superintendence of Colombia), Carla Chiappe Villegas (Superintendence of Banks, Insurance and AFP, Peru) and Janice P. Holness (Financial Services Commission, Jamaica) presented the activities that have taken place as a result of the project to enhance access to valuable inclusive insurance products in their respective jurisdictions.
As a result of the country diagnostics and regulatory road maps developed, with the support of the project, it was noted that new regulations to support the growth of microinsurance market have been drafted in Jamaica, Columbia and Peru. Furthermore, the supervisors highlighted the value of the capacity building workshops conducted for their staff and industry dialogues to help ensure the new regulations can be successfully implemented.
All presentations held during the conference can be found on the ASSAL website.

Regulatory Leaders Issues Forum – Latin America 2016
|20 April 2016| Rio de Janeiro
On Wednesday 20 April the International Cooperative and Mutual Insurance Federation (ICMIF) organised the Regulatory Leaders Issues Forum - Latin America 2016 alongside the ASSAL event to discuss how to ensure an appropriate legal and regulatory environment for cooperative and mutual insurers. Again, A2ii was invited to share regulatory and supervisory considerations with regard to MMCOs from an inclusive insurance perspective. The presentation focused on the important role MCCOs can play in enhancing access to insurance especially to low-income populations but also on challenges supervisors face in regulating these entities.

Evaluation of recent Inclusive Insurance Training Programs in Bangkok and Cairo
Together with its partners, the A2ii recently organized two inclusive insurance training programs. A training for supervisors from Asia was held in Bangkok from 14-18 March 2016, while the other was aimed at supervisors from MENA and Sub-Saharan Africa and took place in Cairo from 3‑7 April 2016 (see newsletter 3/2016).
Both training programs were very well received by the participants:
"The program was very resourceful and I look forward to attending more of these programs."
"The training was very well put together. The theory and applications really complemented each other and enhanced the learning."
In fact, 94,5 % of the participants in Cairo and 94 % in Bangkok were (very) satisfied with the quality and the outcome of the program. A great majority (strongly) agrees that when they return to their agency, they will be able to apply the knowledge, skills and best practices learned at the training program and will therefore be a more effective supervisor or regulator. The evaluation also shows clearly that both programs enhanced the understanding of the major issues influencing inclusive insurance.
Besides these very encouraging views, we also received a number of valuable suggestions: supervisors expressed their demand for more time for discussion as well as more practical examples from other countries.  These and other suggestions received will be carefully reflected on by the A2ii Secretariat and used to inform future inclusive insurance training programs for supervisors.
Save the Date: the next inclusive insurance training of the Toronto Centre and A2ii will take place in Jamaica on the week of October 3rd.
We encourage supervisors to inform us if they would be interested in participating or hosting a training workshop in their region next year.
Staffing Update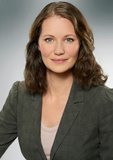 We are very happy to welcome Stefanie Zinsmeyer back to our team. Stefanie will amongst other things focus on the G20 policy dialogue and fundraising and will be responsible for A2ii's work on the topic of digital financial inclusion.
Many of you will still remember Stefanie as she has worked from 2011-2014 for the A2ii. Stefanie has 10 years of experience in international development cooperation. She has worked in the areas of private sector and financial systems development for GIZ. She has also worked in Germany's Development Ministry BMZ as advisor to Germany's Africa Representative and as part of the team preparing the German G8 presidency. She holds a Master's degree in Business Economics and is currently finalizing her MBA.
We are also happy to welcome back our secretariat member Teresa Pelanda from her 3 month secondment with the Peruvian Supervisory Authority SBS in Lima.