Back to Newsletters
Newsletters | 2016
Access to Insurance Initiative Newsletter 10/2016
Welcome to our monthly newsletter, where we update insurance regulators and supervisors on the work of the Initiative, inform you about events and publications, and share experiences and learning across jurisdictions.
Visit us at www.a2ii.org.
 
Recent events
GPFI 4th High-Level Meeting of SSB Chairs and Secretaries General
|30 September 2016| Basel, Switzerland
The Global Partnership for Financial Inclusion (GPFI) Regulation and Standard Setting Bodies (SSBs) Subgroup held its 4th High-Level Meeting of SSB Chairs and Secretaries General on 30 September 2016. It was convened by Her Majesty Queen Máxima of the Netherlands, the UN Secretary General's Special Advocate for Inclusive Finance for Development (UNSGSA) and Mr. Stefan Ingves, the Chair of the Basel Committee on Banking Supervision (BCBS).
Mr. Jonathan Dixon, as Chair of the IAIS Implementation Committee and Chair of the Access to Insurance Initiative (A2ii), spoke on the IAIS's work towards enabling access to insurance for the poor. He highlighted how the nine-year partnership between the IAIS and the A2ii has been invaluable to this goal, through A2ii's work in strengthening the capacity of supervisors who seek to advance insurance market access by promoting sound, effective and proportionate regulation and supervision of insurance markets. For the full speech, click here.
 
IAIS Supervisory Material Review Task Force Meeting
|6-7 October 2016| Basel, Switzerland
The A2ii participated in the in-person meeting of the Supervisory Material Review Task Force (SMRTF) on 6-7 October in Basel, followed by a webinar on 27 October. Insurance Core Principles (ICPs) 9, 10 and 11 were revised and are on track for the next stage of review by the Financial Stability and Technical Committee (FSTC) and its subcommittees. The SMRTF also continued to discuss revisions to the introduction of the ICPs and the concept of proportionality, and will now progress to focusing on ICPs 1 and 2.
The SMRTF is responsible for reviewing and amending the ICP Introduction, Assessment Methodology and ICPs that are not the responsibility of a specific IAIS Subcommittee, while ensuring overall consistency in approaches and drafting styles. In addition to contributing to these activities, the A2ii's role in the SMRTF includes helping to ensure that the financial inclusion perspectives are embedded in the drafting of the ICPs.
 
First Regional Parametric Insurance Workshop for Regulatory and Supervisory Authorities in Latin America and the Caribbean (LAC)
|11 October 2016| Guatemala City, Guatemala
The first regional parametric insurance workshop for supervisors in LAC was organised by the Microinsurance Catastrophe Risk Organisation (MiCRO) under the auspices of the Inter-American Development Bank as administrator of the Multi-lateral Investment Fund (FOMIN), and with the support of the A2ii, the Global Index Insurance Facility (GIIF), Swiss Re and the International Research Institute for Climate and Society (IRI).
The A2ii moderated a panel examining the roles and responsibilities of the different stakeholders in parametric insurance. The panel included representatives from the public and private sectors as well as international organisations and donors. Panellists agreed that in order to make index-based insurance work, a multi-stakeholder effort was essential.
The A2ii also took part in a panel discussing the challenges for insurance supervisors arising from parametric insurance. International supervisory experiences were shared by supervisors from Kenya, Jamaica and the CIMA region whilst the A2ii provided a global perspective. The World Bank, as Chair of the IAIS drafting group on Index Based Insurance, provided an update on the development of international guidance at the IAIS. It was clear from the discussion that limited supervisory experience has been gained so far in supervising parametric insurance. However, a number or countries are in the process of developing new regulations often as a result of pressure from their Government (Ministry of Agriculture). How to deal with basis risk, define insurable interest, monitor client value, deal with limited data sets and generate demand were discussed, as well as the question of whether index-based regulation should be part of a country's microinsurance regulations or sit outside of it.
For the full press release, click here.
 
ABD-NBK Roundtable on Inclusive Insurance - Challenges and Solutions for Central and West Asia Insurance Supervisors
|13-14 October 2016| Almaty, Kazakhstan
The Asian Development Bank (ADB), in partnership with the National bank of Kazakhstan (NBK) organised a roundtable for Central and West Asian insurance supervisors to discuss challenges and solutions to developing inclusive insurance markets.
Zhanat Kurmanov, Director of the Department of Insurance Supervision of the NBK opened the session by introducing Kazakhstan's work on agricultural and SME insurance. The roundtable deliberated on topics such as policy and regulatory imperatives for sustainable rural insurance schemes, insurance for SME development and insurance as a tool for disaster prevention and recovery.
The A2ii shared an overview of global supervisory experiences in inclusive insurance. In particular, the presentation focused on how key market trends have impacted access to insurance, and the challenges supervisors face when trying to make their markets more inclusive. The A2ii also shared updates on the work of IAIS and the A2ii.

A2ii Survey
Survey on Supervisory Approaches to Mobile Phone-Based Insurance (Mobile Insurance)
Mobile insurance markets are fast-growing and pose unique and technically complex challenges to insurance supervisors. However, little regulatory guidance or understanding has been established of how to supervise mobile insurance. In light of this, the IAIS has established a drafting group on digital financial inclusion which among other digital innovations plans to develop supervisory guidance on mobile insurance. To help inform the IAIS drafting groups work as well as generate additional knowledge on the topic the A2ii is commissioning a study aimed at identifying:
supervisory challenges resulting from presence of mobile-phone based insurance (mobile insurance)
current supervisory approaches towards mobile insurance
how supervisors in all regions are currently regulating, or plan to regulate mobile insurance.
best practices and lessons learnt in aspects such as:

allowing these schemes
cooperating with telecommunications and other regulators
licensing and supervising technical service providers and mobile network operators
consumer protection measures
dealing with the risk of partnership failure and other challenges
As a first step, we invite supervisors to take a short survey by 14 November 2016: Please click HERE(https://www.surveymonkey.de/r/8WS2K2S). Any further queries or comments can be sent to stefanie.zinsmeyer@giz.de.
Individual responses will be kept confidential. Preliminary findings will be aggregated and shared via a summary report that will be discussed in the IAIS Drafting Group on Digital Technology in Inclusive Insurance as well as the upcoming mobile insurance conference jointly organised by the IAIS, A2ii and CIMA early next year. The publication of a final report will follow.
It is hoped that the insights gained from this study will help supervisors to better understand the current state of mobile insurance markets, learn from their peers and formulate their next steps in regulating mobile insurance. We truly appreciate and look forward to your participation and support.
Staffing Update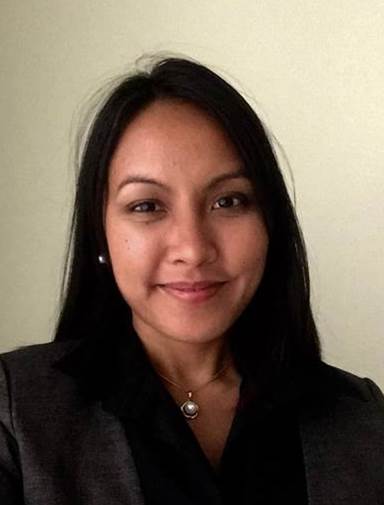 We are very happy to welcome Katrina Borromeo to our team. Katrina will be responsible for communicating the work of A2ii to global audiences. She will manage A2ii's web and social media channels, oversee the production of PR and knowledge products, and liaise with key stakeholders to amplify A2ii's messages.
Prior to joining the A2ii, Katrina led the communications team of ICLEI - Local Governments for Sustainability where she orchestrated communications strategies, campaigns and products that raised awareness on the role of cities in achieving the SDGs. Katrina has also held various roles as a writer/editor, digital content producer, and knowledge manager for UN agencies and development organisations based in Asia, Latin America and Europe.  She holds a Masters degree in Social Sciences and a Bachelors degree in Development Communications.
Applications Open for Two Positions within the A2ii
1) Advisor
We are looking for an Advisor with a background in insurance supervision or insurance policy development, over a contract period of 1 Feb 2017 to 31 Dec 2017 (with possibility of extension).
Your work will include:
Managing and carrying out A2ii's regional or national-level work in Asia in partnership with IAIS, (sub-) regional insurance supervisory associations, donors and development agencies. This includes knowledge generation e.g. capturing learning on thematic topics that are relevant to the region.
Generating knowledge on regulation and supervision, with a focus on inclusive insurance e.g.

Research
Writing technical papers on e.g. index-based insurance
Contribution to IAIS papers via participation in drafting groups

Conceptualising, organising and carrying out global and regional training and dialogue events for insurance supervisors
Representing the A2ii at relevant events, in particular participation in global and regional IAIS and other supervisory meetings
Supporting the work of the IAIS Implementation Committee and Financial Inclusion Working Group
We are looking for someone with:
Degree in economics, finance, business administration, law or other related field
At least 5 years professional experience in insurance and/ or financial supervision, regulation and policy in insurance
Strong project management skills with at least 3 years of experience
Strong analytical and writing skills
Excellent interpersonal, liaison and cross-cultural skills
Thrive in a team environment and work well with others
Excellent English skills (writing and speaking) and knowledge of one other language (Spanish, or French) preferable
Please apply here by 20 November 2016.
2) Intern
We are looking for an Intern to support the work of the A2ii Secretariat team between 1 Jan 2017 and 30 Jun 2017.
Your work will include:
Researching on inclusive insurance topics (e.g. insurance for migrants, mobile insurance, climate insurance, digital financial inclusion)
Developing presentations, briefs, reports, short articles for the newsletter, website and other publications
Supporting the team in preparing for and organising A2ii training and dialogue events for insurance supervisors (e.g. conference on mobile insurance)
Support the team in organising bi-monthly webinars (Consultation Calls) for insurance supervisors on trends and challenges in inclusive insurance regulation
General administrative/organisational support for communication, meetings and workshops
Bringing great ideas to a welcoming team!
We are looking for someone with:
Completed Bachelor's degree in economics, international development, law, actuarial science, finance or other related fields not more than six months ago
A keen interest to work on financial inclusion topics in the area of insurance supervision. Prior internships or prior academic work on the topic or related field highly welcome
Excellent MS-Office skills
Strong organisational skills
Excellent English skills (writing and speaking) and intermediate German skills. Knowledge of one other foreign language an asset
Please apply here by 5 December 2016.
To find out more about what we do, see the A2ii Factsheet 2016.