Back to Newsletters
2017
Access to Insurance Initiative Holidays' Edition Newsletter 12/2017
Welcome to the holidays' edition of our monthly Newsletter featuring a look back at 2017. Read about the most popular a2ii.org content of 2017; find out what the A2ii Secretariat highlight as recommended reads from across the web and which of our activities generated massive social media engagement over the past 12 months and why. Also, see what we have
cooking
 for 2018. Read on! 
What You Were Reading to Stay on Top of the Game 
Here are 5 of the most popular reads on a2ii.org ranging from Consultation Calls reports to A2ii Thematic Reports to the A2ii Newsletter: 
1. A2ii-IAIS Consultation Calls
Consultation Calls are supervisors-only space for the exchange of knowledge and experiences. Six Consultation Calls took place in 2017 and here are the reports on Reinsurance, Measuring insurance development: beyond the insurance penetration rate, The importance of insurance regulation in disaster resilience, Proportionate approaches to disclosure of information, Supervising InsurTech, and Supporting responsible MSME insurance.
2. Thematic Reports including:
Regulatory Impact Assessments: Microinsurance Regulations in Peru and the Philippines
Proportionality in practice: Distribution
Proportionality in practice: Disclosure of Information
Regulating Mobile Insurance: Status and Regulatory Challenges
3. A2ii Toolkits, which provide supervisors with the required skills and knowledge for effective implementation of the ICPs remain high on our most popular reads list.
4. Next on the 2017 most-read list is the A2ii Newsletter where we update you on a monthly basis on our past and upcoming activities, publications and events.
5. A2ii Events – a list of all our upcoming events and a look back at our past events. Watch this page in 2018!
What We're Reading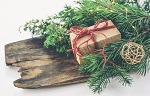 It is the time of sharing hence we would like to share with you a few blogs and some publications series from across the web from the A2ii reading list. For 2018, we recommend that you keep an eye on:
The Center for Financial Regulation and Inclusion (CENFRI) publications and blog;
Swiss Re's Sigma series;
CGAP blog; and
ILO's Impact Insurance Facility's Emerging Insights;
Social Media Highlight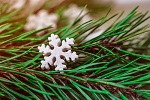 Among the A2ii events throughout 2017, our Trends and Supervisory Approaches Panel that took place alongside the 13th Microinsurance Conference in Lima, Peru generated most buzz on Twitter.
In the event report entitled What does the Fourth Industrial Revolution hold for Insurance we provide a recap of the discussions.
Follow us on Twitter @A2ii_org 
Upcoming Events
26th IAIS-A2ii Consultation Call on Index Based Insurance
25 January 2018
On the first call of 2018, we will explore current practices with regards to index based insurance. Keep an eye on our events page to learn more about this supervisor only call.
IAIS-A2ii Regional Meeting for Sub-Saharan African insurance supervisors
30th and 31st of January 2018, Pretoria, South Africa
This meeting is intended to set the agenda for A2ii-IAIS capacity building activities in Sub-Saharan Africa in 2018. The activities that will be presented for discussion at the meeting are taken from the Regional Implementation Plan for the implementation of the IAIS Insurance Core Principles developed in 2017. 
The programme is jointly organised by the Access to Insurance Initiative (A2ii), the International Association of Insurance Supervisors (IAIS) and will be hosted by the Financial Services Board (FSB). A meeting of Association of Africa Insurance Supervisory Authorities (AAISA) will be held along-side the AIS-A2ii Regional Meeting on 1 February 2018.
The Secretariat of the A2ii wishes you happy holidays and a successful start of the New Year!