Back to Newsletters
Newsletters | 2018
Access to Insurance Initiative Newsletter 11/2018
Welcome to our monthly newsletter, where we update you on the work of the Initiative, inform you about events and publications, and share experiences and learning on inclusive insurance regulation and supervision across jurisdictions.
Follow us on Twitter @a2ii_org where we serve you news and updates on #inclusiveinsurance
Recent events
IAIS-A2ii-MIN Latin American 14th Consultative Forum "InsurTech – Rising to the Regulatory Challenge"
24 October, Buenos Aires, Argentina
On 24 October the IAIS, A2ii and Microinsurance Network in partnership with the Association of Insurance Supervisors of Latin America (ASSAL) and the Superintendencia de Seguros de la Nación (SSN) organised the Latin American Consultative Forum. Exciting discussions took place on the future of insurance given the rise of new digital technologies. Over 80 high-ranking representatives from insurance companies, digital providers, policymakers and regulators shared their views on how different stakeholders can work together to facilitate innovation, consumer protection and market development. Read a summary of the event here. You can watch the full recording of the event in English or Spanish on the A2ii Youtube channel.  Presentations will shortly be uploaded to our website.
ASSAL-IAIS Regional Seminar for Insurance Supervisors of Latin America
21- 23 October, Buenos Aires, Argentina
Over 100 Insurance supervisors and industry representatives from Latin America gathered in Buenos Aires, Argentina, to take part in the ASSAL-IAIS Regional Seminar for Insurance Supervisors of Latin America.  Also attending the event were members of the National Association of Insurance Commissioners (NAIC) and European Insurance and Occupational Pensions Authority (EIOPA). The panels focused on several IAIS Insurance Core Principles.
The A2ii presented on inclusive insurance and technological innovation - how digital technologies are changing the way financial services are delivered, what are the benefits, the risks and challenges for insurance supervisors.
A2ii – IAIS Peer Learning Session for sub-Saharan African Supervisors
1 October, Cape Town, South Africa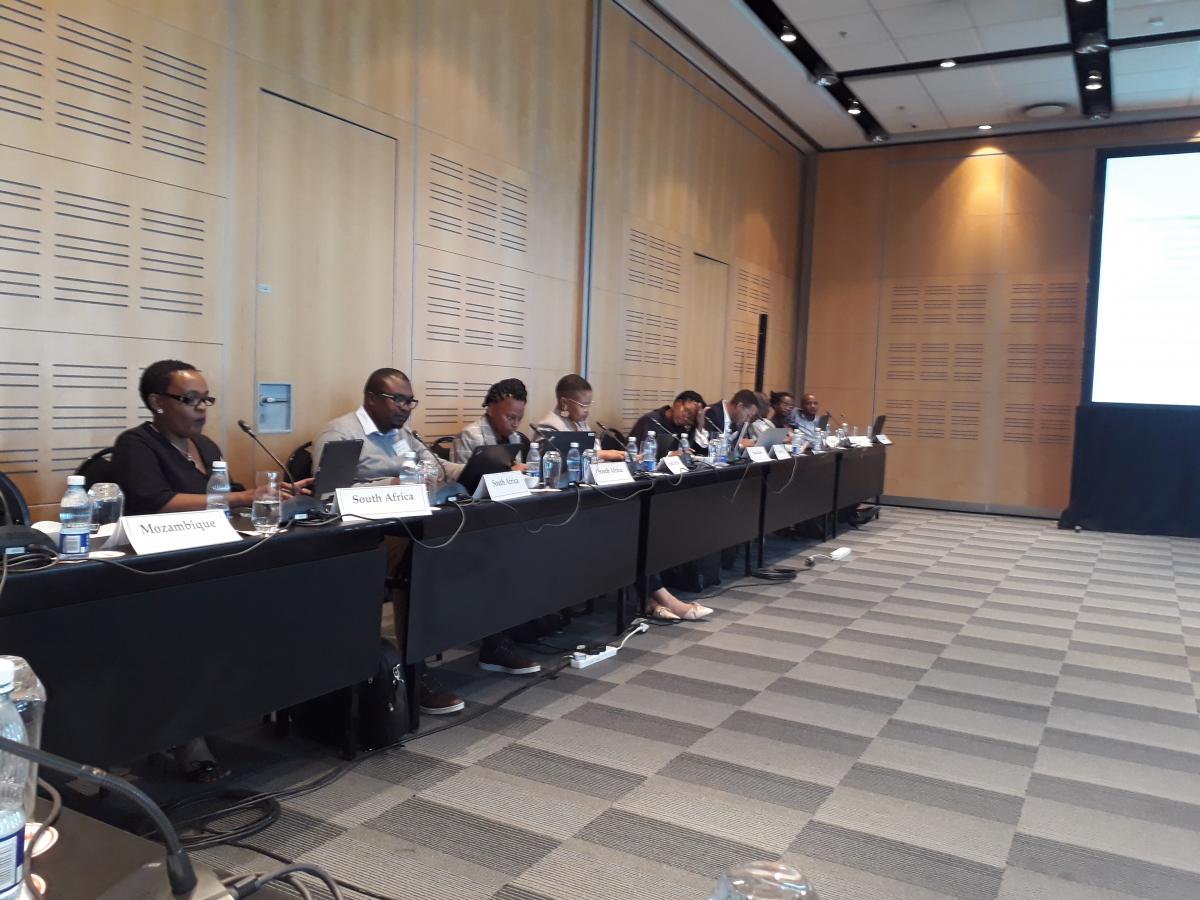 This peer learning workshop gave supervisors an opportunity to share their approach to regulating and supervising corporate governance. Case studies were provided by representatives from the Prudential Authority of South Africa and the National Insurance Commission in Ghana. This was followed by a tour de table where participants from other jurisdictions shared their approach and experiences in supervising corporate governance. Supervisors discussed challenges around ensuring board members have appropriate skills, experience and independence.
Thirteen representatives from insurance supervisors from 6 countries across Sub-Saharan Africa attended the workshop. The workshop was held along-side the Financial Stability Institute training seminar on risk-based supervisory practices for individual entities and groups and was hosted by the Prudential Authority at the South African Reserve Bank and was organised by the A2ii and supported by the IAIS. 
AAISA Meeting for Insurance Supervisors in Africa
18-19 October, Conakry, Guinea
The A2ii's Sub-Saharan African regional coordinator Janice Angove supported the General Assembly meeting of the Association of Africa Insurance Supervisors (AAISA) in Conakry, Guinea hosted by the Banque Centrale de la République de Guinée (BCRG). Representatives of the secretariat of the AAISA and 19 delegates from supervisory authorities across Africa participated in this meeting.
The A2ii provided supervisors with an overview of upcoming A2ii and IAIS activities for Sub-Saharan Africa and gave a presentation on the importance of data collection and monitoring for inclusive insurance.
Responsible Finance Forum
2 October, Dar es Salem, Tanzania
International Finance Corporation (IFC), German Federal Ministry of Economic Cooperation and Development (BMZ) and Making Finance Work for Africa hosted the 9th Responsible Finance Forum and the very first Responsible Finance Forum hosted in Africa. The Forum focused on Africa's evolving digital finance landscape and brought together leading investors, industry, policymakers, practitioners and innovators. Participants discussed the critical challenges facing Africa today and its unique potential to accelerate investments in responsible digital financial services. Stefanie Zinsmeyer of the A2ii spoke on a panel on "Data Analytics, Consumer Data Protection: Risks and Solutions" about the role of the insurance supervisor and shared some insights from the recently published A2ii study "Regulating for responsible data innovation: the role of insurance supervisors in dealing with risks relating to consumer data protection and privacy".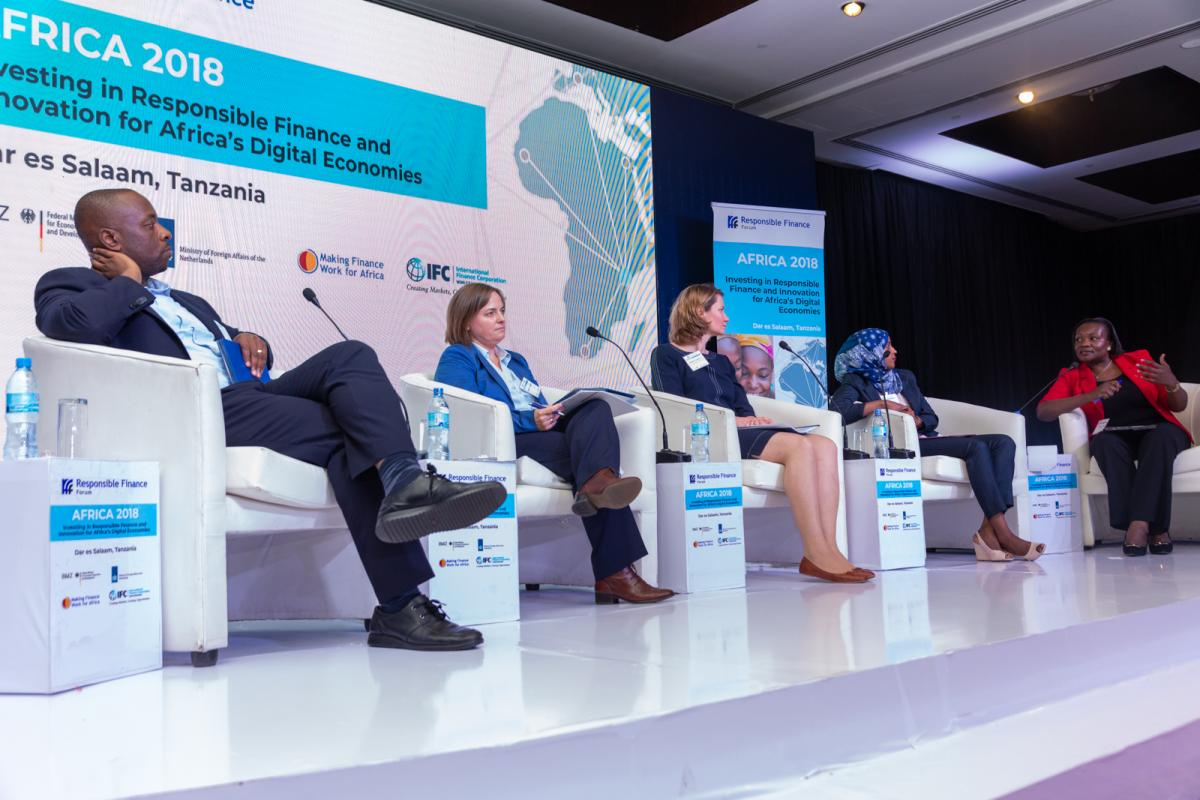 15th Annual Assembly and XXII Conference of the Association of Portuguese-Speaking Insurance Supervisors (ASEL)
29 – 31 October, São Tomé, São Tomé and Príncipe Islands 
At the event, which gathered 60 participants from 8 different countries, the A2ii Regional Coordinator for Latin America, Regina Simões, presented on the Panel on inclusive insurance.
ASEL was created in 1994. Its membership includes the insurance supervisory authorities of Angola, Brazil, Cape Verde, Macau, Mozambique, Portugal, Sao Tome and Principe and East Timor and Guinea-Bissau, as an observer.
Other topics discussed at the event were Financial Literacy, InsurTech, Regulation of the Insurance Sector and Money Laundering.
Upcoming Events
IAIS and SIF Issues Paper on Climate Change Risks to the Insurance Sector. – IAIS-A2ii Consultation Call
15 November - webinar
In light of the risks and challenges that climate change continues to pose in the insurance sector, supervisors play an important role in addressing these risks. The next A2ii-IAIS Consultation Call will take place on Thursday, 15 November 2018 and will be based on the IAIS and Sustainable Insurance Forum (SIF) "Issues Paper on Climate Change Risks to the Insurance Sector." Experts on the call will give an overview of the impact of climate change on the insurance sector including current and future risks, and explore potential supervisory responses. Supervisors on the call will also get to hear concrete examples of observed practices in different jurisdictions. 
The call will be held again in three different languages - English, French and Spanish. For more information follow the link.
Recent Publications

The A2ii Annual Report entitled Empowering Regulators – Developing Communities
The report covers the period from October 2017 to September 2018 and showcases the A2ii's activities in supporting supervisors to make their markets more inclusive.  It also examines key trends in inclusive insurance markets and their implications.
The topical focus for 2018 has been digital financial inclusion which has been discussed during the Consultative Forums and Consultation Calls, as well as the subject of various publications.
To download the report follow this link.

Regulating for responsible data innovation: The role of insurance regulators in dealing with risks relating to consumer data protection and privacy
Data innovation is challenging the traditional role of insurance regulators. Two major dilemmas emerge that insurance regulators and indeed all financial sector regulators face when confronted with how to regulate consumer data: 1. They must tread the balance to achieve positive consumer outcomes, by both enabling data-driven innovation but still protecting consumers from the risks that arise 2. They must protect consumers within their sector from the risks that arise even though they do not have sole regulatory oversight over the collection, storage and use of consumer data, which cuts across society.
This study considers each of these dilemmas and explores the options available to regulators to achieve their objectives given these challenges. Download the study here.