Back to Newsletters
Newsletters | 2018
Access to Insurance Initiative Newsletter 09/2018
Welcome to our monthly newsletter, where we update you on the work of the Initiative, inform you about events and publications, and share experiences and learning on inclusive insurance regulation and supervision across jurisdictions.
Follow us on Twitter @a2ii_org where we serve you news and updates on #inclusiveinsurance
Important update: 
If you wish to continue to receive news about our events and publications, invites to our consultation calls and learnings about inclusive insurance regulation and supervision across jurisdictions, please take 5 seconds to confirm your subscription here. As of 1 November, we will only be sending our communications to the confirmed subscribers. 
A2ii new funding phase – a time to reflect as well as look forward
On first of July, the A2ii entered a new funding phase which runs until mid-2022. This is the third funding phase of the A2ii and provides us with an opportunity to both look back and reflect on what has been achieved as well as to reflect on our priorities going forward.
The last phase has notably seen us move closer to the International Association of Insurance Supervisors (IAIS). Since July 2015 we have had an office in the IAIS's offices in Basel and our respective work plans are now developed in close collaboration. We have also taken on a much greater focus on implementation and dissemination activities moving beyond the knowledge generation focus of our first funding phase. This has seen us establishing regional offices in Latin America and Sub-Saharan Africa, strengthening our relationship with regional supervisory associations, and organising many more trainings, dialogue events and supervisory peer learning activities at a regional level on the ground.
The start of our new phase was proceeded by a review and update of our strategy, and as part of this, a careful stocktaking of our activities. The A2iis core mission to inspire and support supervisors to promote inclusive and responsible insurance was confirmed as still valid. However, to more effectively fulfil this mission, the A2ii plans to increase its awareness raising activities with policymakers in recognition that they are often the ones that have the greatest influence on insurance supervisors mandate and resources. The focus on regional implementation will continue and will be complemented by carefully selected national implementation support where it is felt to generate knowledge relevant to other supervisors at a regional or global level. With the A2ii due to celebrate its 10th anniversary next year and the recognition that demand for capacity building support is on-going and long term, time will also be spent looking at the long-term sustainability of both our funding sources and institutional structure.
Most importantly we would like to take this opportunity to thank our funders – German Federal Ministry for Economic Cooperation and Development (BMZ) and The Netherlands' Ministry of Foreign Affairs (DGIS) – for their continued support and making this all possible. As well as welcome our recent engagement with the UK Department for International Development (DFID) to support the development of supervisory actuarial skills training. 
A2ii: updated governance structure
 
In line with the commencement of our new funding phase, we have also updated our Charter. Before doing so, we took stock of our governance structure. Reflecting on how the A2ii has grown and evolved since it was first established and how its relationship with the IAIS has strengthened over this period, our Governing Council set up a working group to develop recommendations based on an external review.
A new Charter has now been adopted that strengthens the Governing Council's board functions and provides our Executive Committee with more decision-making authority like approving our annual report. The Secretariat of the A2ii receives more autonomy as all operational functions are now formally delegated to the Secretariat. Both, Governing Council and Executive Committee, can now be expanded beyond their current size, clear membership criteria have been defined and more participation of emerging and developing market jurisdictions is explicitly welcome. As was the case in the past, either the Chairperson or Vice Chairperson of the Governing Council shall represent a developing or emerging market jurisdiction.
Our new Charter can be found here. Have a look at our Governing Council and Executive Committee members here.
Recent Events
A2ii and FSD Africa sign a Memorandum of Understanding on future cooperation in inclusive insurance market development in Sub-Saharan Africa
The Access to Insurance Initiative (A2ii) and the Financial Sector Deepening (FSD) Africa have signed a new framework agreement in the form of a Memorandum of Understanding (MoU) setting out principles and scope for cooperation in supporting inclusive insurance market development in Sub-Saharan Africa.
Peter Braumüller, Chair of the A2ii Governing Council and Mark Napier, Director of the FSD Africa signed the MoU which frames the respective complementary objectives and results' frameworks of the two organisations to reinforce future cooperation efforts. The exact areas of collaboration and specific joint activities would be determined each year in discussion and subsequently annexed to the MoU.
 FSD Africa is a non-profit company which promotes financial sector development across sub-Saharan Africa (SSA). It works with partners to build financial markets that are robust, efficient and, above all, inclusive. As part of its Inclusive Finance pillar, FSD Africa funds the Risk, Remittances and Integrity (RRI) programme to develop insurance markets, enable payment systems and allow the inclusive integrity of financial systems in Sub-Saharan Africa. 
Recent videos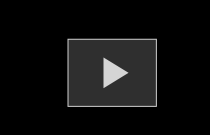 13th Consultative Forum on InsurTech and Mobile Insurance, Ghana - video summary (6 minutes)
When we talk about InsurTech and Mobile Insurance, it is critical that regulators embrace the change and encourage innovation in the insurance industry. However, enabling innovation and at the same time ensuring adequate protection of all stakeholders in the process may come as a challenging task for a regulator. What are the success stories and steps towards a successful change of culture within a regulatory authority? What are the most common challenges and risks affronting the supervisors?    
Take a look at this 6-minute video summarising the key messages and conclusions on the subject of InsurTech and Mobile Insurance from our 13th Consultative Forum that took place in Ghana, earlier this year.
Watch this space for information on the upcoming 14th Consultative Forum on InsurTech that will take place in Buenos Aires, Argentina on 24 October!
Upcoming Events
AFI Global Policy Forum
6 September, Sochi, Russia
A2ii's Anke Green will be presenting on the panel Inclusive Insurance: innovations for integrating inclusive insurance into National Financial Inclusion Strategies.
Inclusive Insurance Innovation Lab 3rd National Workshops
4 – 11 September, Albania, Mongolia, Ghana and Kenya
The lab participants are meeting in their respective countries to set out the implementation activities and to draw new stakeholders on board of their projects. For more information about the lab visit the website. 
Inclusive Insurance Training Program for Supervisors in Central and Eastern Europe and Transcaucasia
12 - 16 November, Vilnius, Lithuania
The Inclusive Insurance Training Programme is jointly organised by the Bank of Lithuania, the Access to Insurance Initiative (A2ii), the International Association of Insurance Supervisors (IAIS) and the Toronto Centre. For more information on the event please follow the link.
If you are a supervisor from the CEET region interested in attending the training, please complete the online registration form
IAIS-A2ii Consultation Call on Risk Talk
20 September – webinar
Risk Talk is an interactive community tool that links climate risk experts and stakeholders (including supervisors), developed by the InsuResilience Global Partnership. We will have the experts of the InsuResilience team give an overview of this promising tool for supervisors, and they will be available to answer any questions you may have.
More information on the tool can be found here. To register for the call follow this link.
First Impact Insurance Academy
10  - 14 September, Turin, Italy
The ILO's Impact Insurance Facility, the International Training Centre of the ILO and partners including the A2ii are excited to announce the launch of the first Impact Insurance Academy! This is a unique opportunity to learn from a decade of experience of the Facility in inclusive insurance!
The one-week Academy will take place at the International Training Centre of the ILO in Turin, Italy, from September 10 to 14, 2018 and combines plenary discussions with elective workshops, peer-assist sessions, real case studies and networking opportunities to offer you an inspiring and dynamic learning environment.  The A2ii's Sub-Saharan Africa regional coordinator Janice Angove will be running afternoon breakout sessions on inclusive insurance regulation and supervision.
Recently Published
Ratios and Cost Structures in Insurance Supervision (28th IAIS-A2ii Consultation Call) available in French and English
When licensing and supervising insurance products, supervisors need to make judgments on the soundness, sustainability and ethics of the proposed product. This is particularly the case when products are designed as part of an initiative for increased financial inclusion as the underserved segments often contain economically and socially vulnerable consumers with low familiarity with insurance products. This call explored some of the approaches in evaluating this, the ratios involved (e.g. loss ratio, claims ratio, renewal ratio and others) and a number of concrete examples of what considerations come into play. 
We heard an expert presentation by Clémence Tatin-Jaleran  and Andrea Camargo, and were joined by Michael Sicsic of the UK's Financial Conduct Authority (FCA), who shared the FCA's experience with the set of key reporting ratios they are piloting. Annibal Vasconcellos of the Brazilian supervisor SUSEP also shared his experiences with the monitoring of ratios.
Ratios and Cost Structures in Insurance Supervision Report.
Compte rendu: Ratios et structures de coûts utilisés dans le contrôle de l'assurance.