Back to Newsletters
Newsletters | 2019
Access to Insurance Initiative Newsletter 02/2019
Welcome to our monthly newsletter, where we update you on the work of the Initiative, inform you about events and publications, and share experiences and learning on inclusive insurance regulation and supervision across jurisdictions.
Follow us on Twitter @a2ii_org where we serve you news and updates on #inclusiveinsurance.
Recent events
Peter Braumuller elected as Chair of IAIS Implementation and Assessment Committee
13 - 14 January, Key Largo, Florida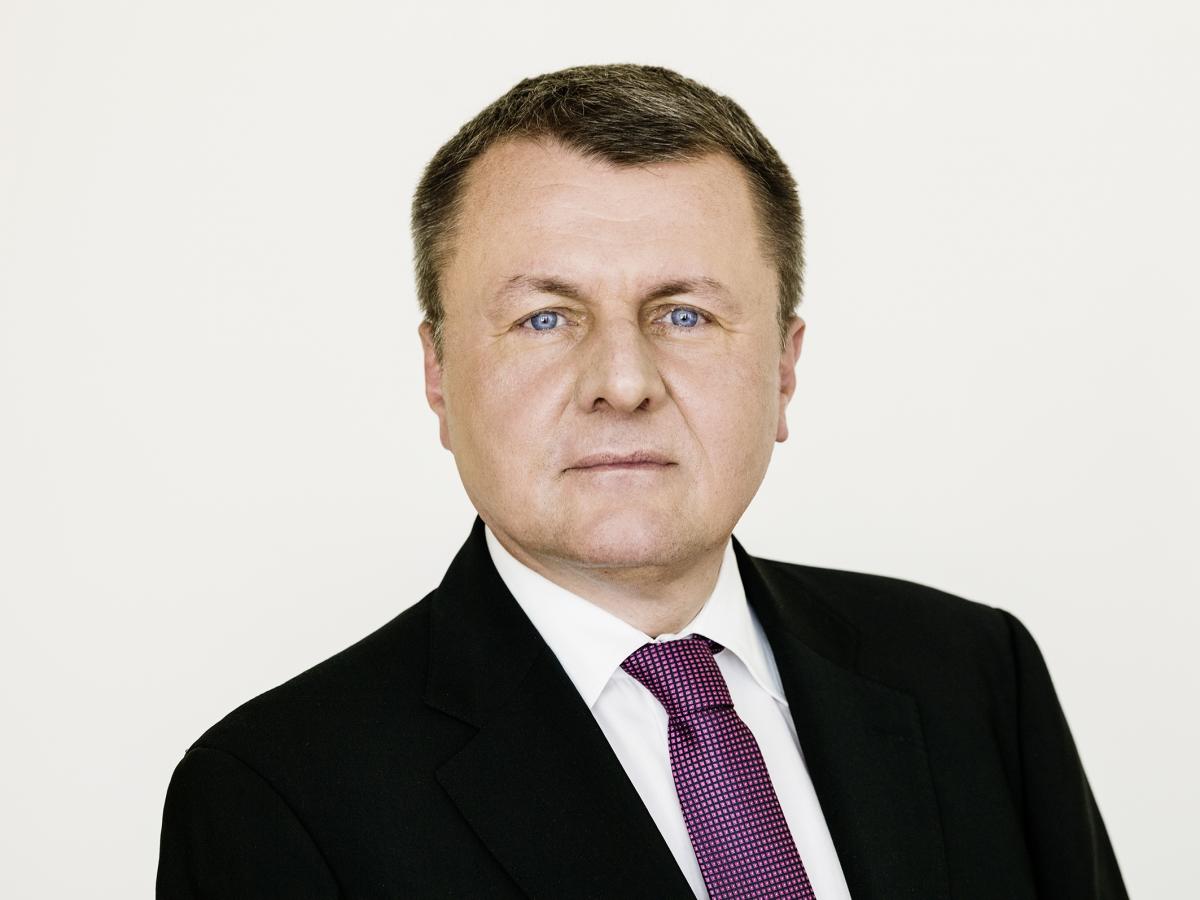 During the International Association of Insurance Supervisors (IAIS) Executive Committee Retreat Peter Braumuller, Chair of the A2ii Governing Council and Executive Committee, was elected as the new Chair of the IAIS Implementation and Assessment Committee. This is great news for the A2ii as it should help to ensure that the A2iis workplan continues to be closely coordinated and in line with IAIS implementation and assessment priorities.
Peter Braumuller is the Managing Director for insurance and pension supervision at the Austrian Financial Market Authority (FMA) and has held this position since it was founded in 2002. Previously Chair of the IAIS Executive Committee, he is also currently Chair of the IAIS Budget Committee.
Insurance Development Forum, Operational Committee Meeting
17 - 18 January, London
The A2ii along with approximately 50 stakeholders representing the public and private sector participated in the inaugural meeting of the Insurance Development Forum (IDF) Steering Committee in London. The meeting provided an opportunity for the A2ii as well as development agency, public sector and private sector colleagues to share their plans on activities to enhance disaster resilience and addressing climate risk. The meeting also saw the approval of the IDF's new governance structure and terms of reference for its working groups. For more information on the IDF please click here.
Regulating InsurTech: Role of the Regulator in Managing data risks and protecting consumers" A2ii-IAIS Consultation Call
24 January

With the emergence of new technologies, the use of Big Data and Artificial intelligence, it is becoming vital for regulators to protect consumers, and at the same time explore the key risks and benefits presented by the use of data. Although innovations in InsurTech are creating opportunities to reach out to new consumer segments, supervisors also face challenges in protecting consumers against new and emerging risks. This call was based on the thematic A2ii report on Regulating for responsible data innovation, which explores how to regulate for responsible data innovation and the role that insurance supervisors play in dealing with consumer data protection and risks.  
Supervisors on the call heard an expert presentation by Stefanie Zinsmeyer and Andrea Camargo. They were later joined by Elias Omondi from The Insurance Regulatory Authority (IRA, Kenya) and Tim Mullen from the National Association of Insurance Commissioners (NAIC, USA) who presented experiences from their jurisdictions and highlighted the approaches that have been adopted to discuss consumer data protection and privacy concerns. Kathleen Koehn from The Federal Financial Supervisory Authority (BaFin, Germany) also gave an overview of BaFin's Study on "Big Data Meets Artificial Intelligence"
The presentations of this call are available on our website here. Keep an eye on the consultation call reports on our website here, where a short report of this call will be published.
Upcoming Events
Capacity Building for Insurance Supervisors - Leveraging Actuarial Skills
11 - 15 February, Mauritius, Sub-Saharan Africa
1 - 5 April, Caribbean
The Training "Capacity Building for Insurance Supervisors-Leveraging Actuarial Skills", jointly organised by the International Actuarial Association (IAA), the International Association of Insurance Supervisors (IAIS) and the Access to Insurance Initiative (A2ii) and funded by the UK Department for International Development, will take place in the first half of 2019.
There will be trainings for 2 regions, Sub-Saharan Africa and the Caribbean. The training for Sub-Saharan Africa will take place from 11-15 February 2019 in Mauritius and the training for the Caribbean region will take place from 1- 5 April 2019 in Trinidad & Tobago.
The training aims at strengthening the understanding and application of the actuarial concepts and tools needed to support effective insurance supervision and regulation.
More information can be found on our website.
III-lab 3rd International Dialogue
20 – 22 February, Nairobi, Kenya
A third international gathering of the Inclusive Insurance Innovation Lab is taking place in Nairobi, Kenya. The Insurance Regulatory Authority of Kenya will host this meeting from 20th – 22nd of February 2019. In this meeting, participants will have the opportunity to offer peer support to sustain and move their innovations forward. The workshop will also focus on building effective and strategic partnerships with external stakeholders.
To learn about the lab process and the results watch this video.
RegTech and SupTech: Implications for Supervision – A2ii-IAIS Consultation Call
21 March

On 21 March, the A2ii and IAIS will be hosting a consultation call on "RegTech and SupTech: Implications for Supervision". This webinar will take place in French and Spanish as well as English, and will be an opportunity for supervisors to learn about the implications of automated systems and processes involving the current use of supervisory technology (SupTech), and regulatory technology (RegTech) on supervisory work. Supervisors on the call will hear from experts from the Toronto Centre, and also from The Financial Stability Institute report on the same theme: Innovative technology in financial supervision (suptech) – the experience of early users.  
To register for this consultation call, please follow this link here.
Recent Publications
A2ii publishes the 2017 - 2018 Annual Report in Spanish
A2ii has released its' 2017 – 2018 Annual Report in Spanish. The report highlights A2ii's activities during the period of October 2017 – September 2018 in supporting supervisors and regulators in making their insurance markets more inclusive. The report can be accessed here.